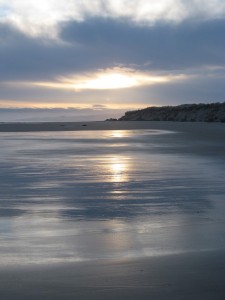 The answer is generally "yes". Please read on for an explanation.
In many situations if you have been injured as the result of an accident, you will have other property losses that will be insured and you will be contacting your insurers to claim for those. The most common example is road traffic accidents. Your car may well have been damaged and you will contact your insurers to see about repairs or a replacement vehicle.
Your motor insurers will these days usually ask you if you have been injured in the accident. If you have been injured, they will refer you on to a specific law firm as if it is "the normal thing to do".
It is important to be aware that there is a financial relationship between the insurers and the solicitors they recommend to you. The relationship operates on the basis that the insurance company agrees to pass on all their claims to the solicitors and the solicitors pay a referral fee for the privilege. It means that the recommendation is not necessarily made in your best interests. The business relationship is the overriding factor.
In addition, the recommended solicitor may not be local either to you or to the place where you had your accident. Many are based in larger city firms. A solicitor who is local to you is likely to be more convenient for you to meet face-to-face and contact easily. A solicitor who is local to the place where you had your accident is more likely to be familiar with that location than a more distant solicitor. This "local knowledge" can be invaluable to winning the case. In many situations, if a court action is required in relation to your claim, the local solicitor is also better-placed to deal with court action because it will be raised in the local Sheriff Court.
So, bear in mind that you are perfectly entitled to choose your own personal injury claim solicitor. It is your claim, after all. You do not have to follow your insurance company's recommendation.
Important points when choosing a personal injury solicitor
In choosing your own solicitor, you need to select someone who specialises in personal injury law as this will ensure they have the knowledge and experience to handle your claim. Ideally, they should be accredited as specialising in personal injury law. It is also good if they have membership of an organisation – such as APIL – which demonstrates their commitment to ongoing training and personal development as well as a willingness to abide by certain standards (e.g. no cold-calling).
Also, be sure to choose a firm which offers legal aid for personal injury claims or will run the case on a "no win – no fee" basis. Only this will give you peace of mind and protect you against the risk of having to pay something if your claim fails.
Moray Claims' expert personal injury solicitors can provide you with free, no-obligation advice if you have been injured in an accident and you should not hesitate to contact us for help.