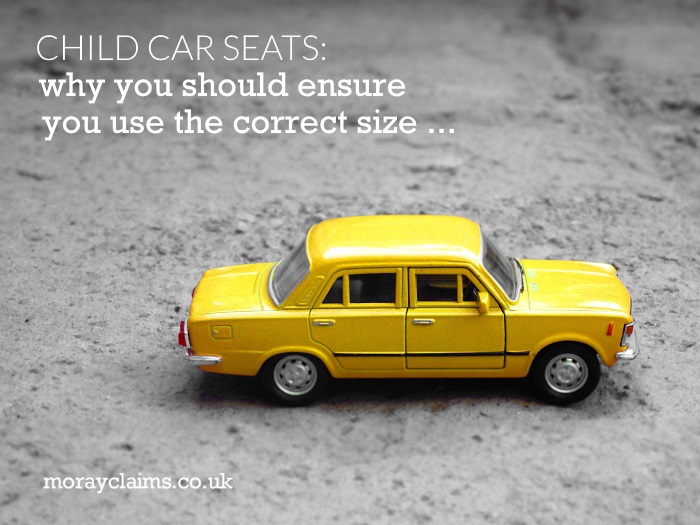 It's bad enough to be involved in a road traffic accident in which someone is injured …
… but it is even worse if that person is a young child.
As a parent, you will find it difficult to come to terms with an injury to your child even if the accident was not your fault.
What follows is the facts of a case from 2012 where a mother – who was driving the vehicle in which her injured child was a passenger – was not responsible for the accident at all but was still found to be partly responsible for her child's injury.
In this accident, there was a collision between two cars near Wrexham, North Wales.
The driver of the other car lost control of his vehicle and it crossed to the wrong side of the road. There was nothing Louise Williams could do to avoid the crash. The driver of the other car was killed. Ms Williams' daughter, Emma, aged three, was seriously injured.
In the back of Ms Williams' car, there were two child seats.
One was a child seat fitted with a harness (for younger children) and the other was a booster cushion (for older children). Emma was sitting on the booster seat, wearing a normal seatbelt.
The court heard expert evidence about the suitability of the seats for a child of Emma's age, height and weight. According to the manufacturers' instructions, the booster seat was not appropriate for her. It was important in the circumstances because, sitting on the booster seat, Emma had sustained serious injuries. The evidence was that, had she been in the child seat with the harness, her injuries would probably only have been minor.
The court decided that Ms Williams was 25% to blame for Emma's injuries and the other driver 75% to blame.
It is important to note that this did not affect the total compensation that Emma received for her injuries and other losses – she received full compensation. It just meant that the damages were paid 25% by Ms Williams' insurers and 75% by the other driver's insurers.
The main point is to remember that child seats have to be age, height and weight appropriate as well as being properly fitted.
If you put your child in the wrong kind of seat the level of protection they get from the seat in an accident could be severely compromised. Always refer to the manufacturers' instructions.
How we can help
If you have any questions about this article or any accident involving child car seats, please get in touch with us. All initial enquiries are free of charge and without obligation.
Our personal injury solicitors are Marie Morrison and Peter Brash. You can contact either of them by phoning 01343 544077 or by sending us a Free Online Enquiry.