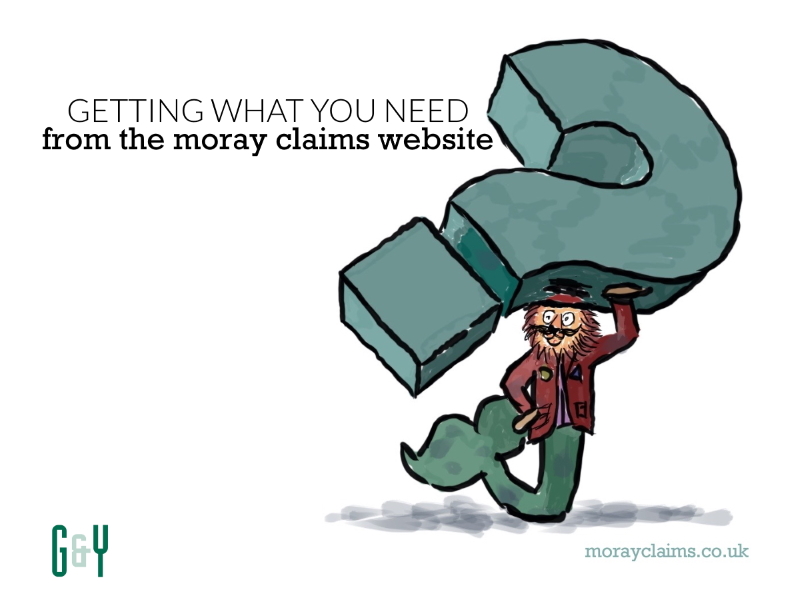 UK Government guidelines advocate that their public-facing written content should meet the minimum reading age of nine years to ensure it is easily understood.
Recent changes to the law on whiplash injury compensation in England and Wales (not affecting Scotland) have largely taken lawyers out of the equation for these "minor" injuries.
The UK Government has provided a 64-page online guide for the injured people who will in future need to run their claims themselves, without help from a solicitor.
These are what the Government has described as "simple" whiplash claims.
But academic, Professor Roger Smith, has criticised the guide as "hopelessly complicated".
According to what we might call the "9-year-old rule", authors of guidance material should consider, for example, adults with additional learning needs or imagine they are writing for an elderly relative.
In Professor Smith's opinion, the whiplash guide "would be impenetrable to someone of that level of ability".
Much of the Moray Claims website is intended to provide guidance.
This website is not written for lawyers.
This website is intended for members of the public (particularly people in Moray, Scotland) who have suffered injury and wish to learn more about the possibility of making a personal injury compensation claim.
The WordPress dashboard on the website has features which grade the accessibility of the writing on it.
It's difficult to write simply and clearly.
We're encouraged to write in the active voice rather than the passive. In that vein, you'd have "the man kicked the ball" rather than "the ball was kicked by the man".
But lawyers tend to use the passive voice a lot and it's a hard habit to kick.
The best way to clear up ambiguities is to ask questions.
We welcome questions.
Questions help us improve articles that are already up on the website and they also give us inspiration for completely new pages and articles.
You can ask us questions via this website by sending us a Free Online Enquiry.
Or you could ask us a question via the Facebook page for Moray Claims or Grigor & Young. (Moray Claims is a trading name of Grigor & Young for personal injury claims).
Or you could ask us a question on the Google My Business page for Moray Claims or GMB for Grigor & Young.
Don't worry (or fume) silently because you can't find the answer to your question on this website. Please get in touch and ask, so we can help you (and others who probably have the same question as you).