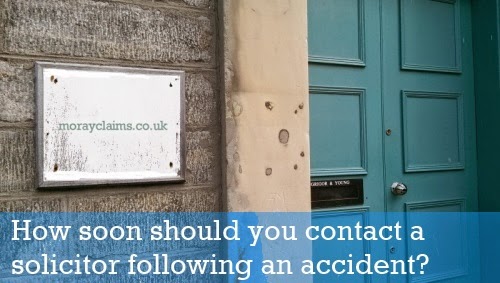 You should get in touch with a solicitor as soon as possible.
If you have been seriously injured, you may not be fit enough to contact a lawyer yourself for months after the accident.
In those circumstances, it can be acceptable for a friend or relative to make the first contact.
Most solicitors will do home or hospital visits, if that will help get things under way. Or they can get the basic details from the friend or relative, which will allow a start to be made.
Ultimately, it will have to be you, the injured person, who gives the instructions to your solicitor but that is not necessarily essential in the first place.
It's never too early to call your solicitor …
Years ago, the Law Society of Scotland ran a marketing campaign with the strapline: "It's never too soon to call your solicitor … but it could be too late."
This may have been dropped because of the appearance of popular alternatives such as "It's never too soon to call your solicitor … a b*@!*?@!". (Along the same lines as "Every little helps … line the pockets of the shareholders of your favourite multinational supermarket").
Why is it important not to delay in getting expert advice from a specialist accident solicitor?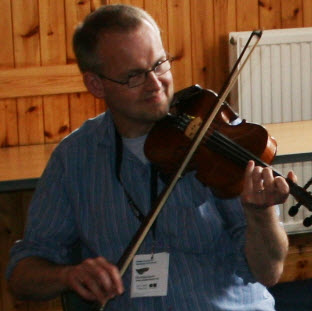 There are probably more reasons than the ones that follow but these are good reasons, in our view:
The evidence is fresh
Over time, your memory of the accident circumstances will fade and so will the recollections of any witnesses.
Added to that, some types of accident have to be treated as "emergency" investigations in every case and the sooner these are carried out the better.
One example of this is highway tripping cases.
In these situations, you need to get good quality photos of the defect in order to show there was a sufficient height difference for the defect to be classed as "dangerous" and you need evidence as to how long the defect has been in existence prior to the date of the accident.
If investigation only first takes place months or longer after the accident, it can become extremely difficult to get good quality about how long the tripping hazard was present before the accident date.
It minimises the likelihood of problems with time limits in relation to your claim –
Most personal injury claims have a life of only three years.
For some claims, for example, related to aircraft / aviation or accidents on seagoing vessels such as ferries within the UK, the period is two years.
You have to either settle your claim by negotiation within the relevant time period or raise a court action to keep the claim alive beyond the deadline.
If you leave it late to obtain legal advice, it may be difficult for your solicitor properly to investigate the merits of the claim within the limitation period so as to be able to reach a decision on its viability.
It is not ideal to be forced into the position of having to raise a court action to preserve a possible claim before you are even confident it is likely to succeed.
Another possible time limit applies to insurance you might have that could cover legal expenses in relation to the making of a personal injury claim.
House contents insurance and other common types of household insurance often have legal expenses insurance (LEI) as an "add-on".
However, the option may only be there if you notify the insurer of the possible claim within a certain period (usually a few months) of the accident.
It may prevent you taking action which might not be in your best interests in the long run –
Unfortunately, there is still a possibility you will be contacted directly by insurers for the person who caused you to be injured, offering you a quick settlement of your claim.
It is wise to be sceptical about these offers.
The insurers are not required to have your best interests at heart and it is naïve to think that they would.
We have personal experience of a case in which an injured person was offered £10,000 to settle their claim within weeks of getting out of hospital following a serious head injury. When the claim eventually came to be settled, the compensation received was in excess of £400,000.
Many people injured at work, in our experience, can be tempted to resign their post when they realise they may not be fit to go back to work at all or only after a lengthy period of time off.
It is not always detrimental to the value of your claim if you have resigned from your job following an accident but it can be.
It is always best to get advice on the pros and cons before making the decision to resign.
There are still rare occasions where employers dismiss employees injured at work because they are no longer fit for work. In these situations there can be employment law issues arising – such as unfair dismissal – and it is important to get urgent advice as the time limit applying relative to an application to an Employment Tribunal is typically three months from date of termination of employment.
Get in touch with us for help
If you need legal help following an accident of any sort, please get in touch with us.  All initial enquiries are free of charge.  Contact Peter Brash via peter@grigor-young.co.uk or 01343 564813.
Alternatively, why not send us a Free Online Enquiry via this website?