Are you in or near Elgin, Moray?

Are you looking for advice in connection with a possible personal injury compensation claim?
If you've been injured as the result of an accident, you may be unable to work and you may be losing wages. You will have a lot of worries and questions.
Among these, you may be wondering whether it is possible to find a solicitor who specialises in personal injury claims work in Moray.
We can help you.
Moray Claims is the trading name of Grigor & Young, Solicitors, Elgin and Forres, for personal injury claims.
We have two specialist personal injury solicitors – Marie Morrison and Peter Brash. Peter is accredited by the Law Society of Scotland as a Specialist in Personal Injury Law. Marie and Peter are both accredited by the Association of Personal Injury Lawyers (APIL) as Senior Litigators. Grigor & Young's Elgin office also holds corporate accreditation from APIL.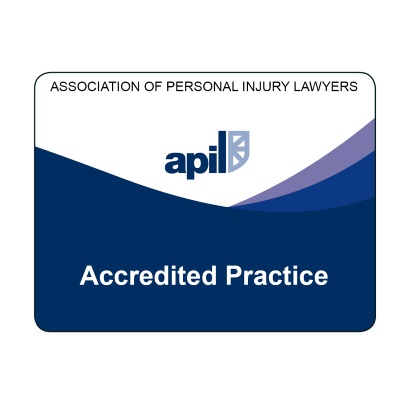 Between them, Peter and Marie, have over 40 years' personal injury claims experience.
How much will it cost to claim?
In most cases, nothing at all. In other words, you pay nothing if your claim is unsuccessful and, if your claim succeeds, you will receive your compensation in full, without any deductions for legal or other costs.
We have experience across a wide range of personal injury claims.
Here are some examples of facts of cases involving clients from Elgin and/or clients who suffered accidents in the Elgin area. In all these cases, we were successful in recovering compensation for our clients.
A fabricator/welder from Elgin, working in a shipyard, who suffered a serious wound to his chest , including a fractured sternum, when a handheld angle grinder he was operating bounced back suddenly. The claim was successful on the basis that the work equipment only had an on/off switch rather than a "clutch" or "dead man's" handle. Bounce back was a foreseeable happening. Following the accident, the employer only allowed clutch-handled grinders to be used.

A depot manager from Elgin who was visiting family in New Elgin when he fell through a manhole cover in the front garden of the property, suffering multiple injuries (face, legs, arms and chest). The cover was not properly installed. The claim against the landlords of the property was successful under the occupiers' liability legislation.

A civilian RAF employee from Elgin who was taking part in a training day at Roseisle Forest, Burghead, and suffered a spinal fracture whilst lifting heavy items as part of a team exercise. This was accepted to be a breach of the manual handling regulations.

A retired nurse from Elgin who was shopping in one of the town's large supermarkets and slipped on a wet floor. There was a lack of warning signage. She suffered a wedge compression fracture to one of the vertebrae in her lower back. The claim was based on vicarious liability and occupiers' liability.

A Primary School worker from Rothes who was injured after slipping on a wet floor at a retail clothing store in Edgar Road, Elgin. She fell backwards and hit the back of her head as she landed. There were no warning signs present, though cleaning had recently been in progress. The main injury was to the shoulder and it required subsequent physiotherapy and osteopathy treatment. The claim was based on occupiers' liability.

A primary school child from Elgin taking part in a school sports day elsewhere in Moray, who slipped on wet grass. The injury was a broken ankle. Given the very poor weather conditions at the time, it was accepted that the activities should have been moved indoors well before the accident happened.

A car mechanic from Forres who was injured while working at premises in Elgin. While trying to remove brake pads from a vehicle using a hammer and punch, a piece of metal got into his eye. This resulted in a significant loss of vision in the affected eye. The claim was based on a failure to provide proper personal protective equipment (e.g. safety goggles) and it settled following the raising of proceedings at Elgin Sheriff Court.

An Elgin car dealer's employee, from Forres, injured at their Elgin premises after slipping on the showroom floor. The injury was a fracture to one of the vertebrae about midway down the spine. The claim was based on the Workplace regulations and on occupiers' liability. There was a previous history of at least one similar accident. The floor was inherently slippery and was coated with a slip retardant covering in the months following the accident.

An Elgin butchery supervisor injured at work in Elgin while moving heavy sides of beef on hooks suspended from overhead rails. There was a known problem with the rails having a tendency to "stick" at a particular point and this caused a jarring injury to the shoulder, with a torn muscle. This resulted in several weeks off work and a loss of earnings. The claim was based on manual handling failures and work equipment failures.

An Elgin local authority escort for a child with special needs who was injured in Elgin when the seat in the taxi in which she was travelling (to school with the child she supervised) detached from its floor mountings as the vehicle went round a corner. The seat had not been properly remounted after its previous removal from the vehicle. There were multiple minor injuries. The claim settled following the raising of proceedings at Elgin Sheriff Court.

An Elgin plumbing/heating engineer who fell through an unguarded skylight window during the construction of an extension at a property in Elgin. Suffered fractures to both heels. The claim was based on a breach of the Work at Height Regulations 2005. The claim settled following the raising of proceedings at Elgin Sheriff Court.

A retired person from Elgin who cut their leg on a box in the aisle of the shop at garage premises in the town. The wound became infected and took many weeks to heal. It left a scar. The claim, based on occupiers' liability, was defended at all stages and the injured person's claim was successful only after a Proof (trial) at Elgin Sheriff Court.

A cyclist from Lossiemouth who was knocked off his bike at the roundabout at the junction of the A941 and Edgar Road, New Elgin. He was heading south and going straight on (second exit). The car, entering from his left (Linkwood Road) failed to observe him, though he had right of way. The main injury was a broken wrist.

An Elgin shop worker injured when part of scaffolding erected in one of the closes off Elgin High Street fell to the ground. The main injury was to the head, causing concussion. The claim succeeded based on vicarious liability and occupiers' liability.

A retired person from Elgin, injured while shopping at one of Elgin Street's supermarkets. In crowded shopping conditions, the injured person failed to observe the unusual configuration of the base of a stand used to store plastic cutlery. As a result of tripping and falling, the injury sustained was a broken hip. Liability was denied, though the value of the claim was agreed. The claim was successful only after a Proof (trial) at Elgin Sheriff Court.

A lady who fell in the office premises where she worked in Elgin when she tripped over the power cable for a personal computer. As a result of her fall, she suffered a fracture through the surgical neck of the right humerus, with an associated fracture through the greater tuberosity. The fracture was slightly displaced. The claim was based on the Workplace regulations and occupiers' liability.
Reviews by clients
You can read client testimonials with regard to our personal injury claims services both on this website and on the Grigor & Young website.
Our main aim is to make sure that injured people with compensation claims get access to justice.
We recommend that every injured person should get advice as soon as possible from a specialist, local solicitor, even just so you understand your rights.
We are happy to deal with claims where we are the most appropriate solicitors to do so. However, we will advise you what is in your best interests and assist you in finding a solicitor who might be more better place to serve your needs, if that is appropriate.
How to get in touch.
You can contact us by phoning 01343 544077. Alternatively, you can send us a Free Online Enquiry (i.e. send us an email via the form on this website at the link).
We can help you with a personal injury claim in Elgin.
Every personal injury claim has a time limit (after which the claim is time-barred and lost forever). So, it's never too early to get legal advice. And, when it's free to do so, what have you got to lose?