Moray Claims Podcast Episodes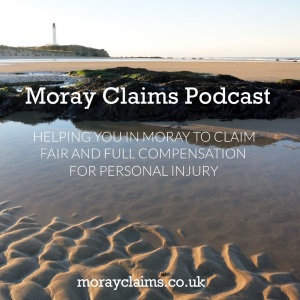 The Moray Claims / Grigor & Young Podcast discusses issues relating to claims - mainly Personal Injury claims - for compensation in Scotland.
We aim to help you be better informed about matters such as:
the circumstances in which a claim is possible;
hidden pitfalls for the unwary;
maximising your chances of claiming successfully and maximising the value of your claim;
ways to avoid damaging your chances of claiming or the value of your claim;
situations in which your interests are likely to be better served by engaging the services of a specialist solicitor rather than representing yourself.
Click on the title of the particular podcast, below, to be taken to the page on this website which contains the audio. You can listen to the audio directly from this website or download it (mp3 format) for later listening.