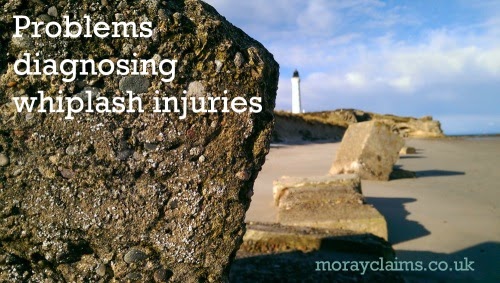 The Westminster Government is concerned that the quality of medical evidence in whiplash cases is not as good as it should be.
It's reckoned that claimants are duping doctors and exaggerating or inventing their whiplash symptoms.
The Government proposes accreditation of medical experts to ensure greater consistency.
The attack on whiplash claims is unrelenting.
The insurance industry now suggests review of the law so that, as a matter of public policy, you should not be allowed to claim compensation for "low value" whiplash; instead, all insurers should have to pay is the cost of treatment, such as physiotherapy.
What are the problems with whiplash?
The terminology could be clearer, for a start.
Whiplash is really a 'neck sprain', which commonly results from road traffic accidents where there is a rear end impact.
It happens in an instant.
The head is thrown first backwards and then forwards.  Typically, the whole injury "event" is over within half a second.
The forces involved are surprisingly significant: the level of strain on the cervical spine can be as much as 4g.
Appearances can be deceptive.
Airbags do not usually deploy in a rear end collision.  In addition, this is one type of injury where the wearing of a seatbelt may actually increase the severity of the injury.
Whiplash injuries can occur in accidents at low speeds – well below 10 mph.
There are established gender differences. We know from research that women are more susceptible to whiplash injury than men.
The biggest medical problem
The greatest difficulty for medical practitioners is that whiplash has no physical signs and cannot be detected on x-ray or MRI.
Speed of onset of symptoms post-accident
The severity and speed of onset of pain following a whiplash event is significant.  The earlier the development of pain, usually the more severe the injury.  The development of pain on the day following an accident tends to suggest a less severe injury.
Nature of symptoms
These vary from person to person and can include:
neck pain
shoulder pain
headache
lower back pain
dizziness
jaw pain (from the mouth being forced opened by the impact)
concussion
chronic pain, and
psychological injury such as flashbacks, avoidance of the place of the accident, travel anxiety, insomnia and nightmares.
Activities which tend to aggravate whiplash symptoms
A variety of things tend to make discomfort from whiplash injuries worse:
hoovering
lifting
maintaining fixed posture (e.g. whilst using a computer or watching television)
getting your hair washed in a basin at the hairdressers, and
swimming (particularly breaststroke, if the head is kept out of the water).
How we can help
To maximise your chances of claiming successfully for a whiplash injury, you need advice for a local, specialist personal injury solicitor.
Just as it is important for medical personnel to ask the right questions in order to pick up any inconsistencies in the history of an accident relative to a claimed whiplash injury, so it is important for us to understand and emphasise the elements of the accident which will support the diagnosis of whiplash injury.
Get in touch with us if you any questions about this blog post or regarding whiplash or personal injury in general.  All enquiries are free of charge and without obligation.
Contact us on 01343 544077 or complete and submit to us an online enquiry form.