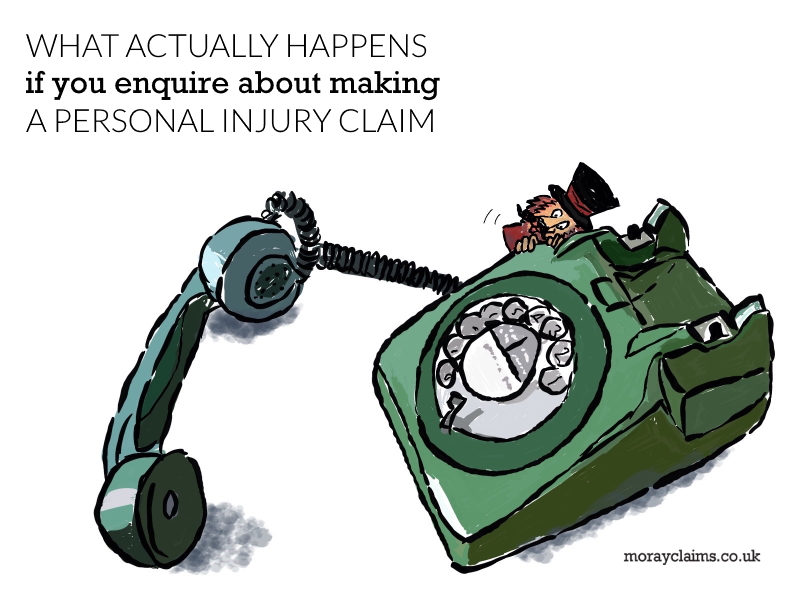 If you're considering contacting us – or any solicitor – about making a personal injury claim, even if you think you might want to get in touch, lots of things can put you off at the last minute. Some doubt or some distraction may get in the way.
There are many possible barriers to taking the final step and getting in touch.
We want you to get in touch and not be prevented from doing so.
Enquiries are free and without obligation to take things further with us.
Any work that follows after we take on your personal injury claim is free of charge in most cases anyway.
This article tries to provide answers to the questions that might be swirling around in your head. The questions and objections holding you back from phoning us or sending us a free online enquiry.
If you're wondering why you should get in touch with us rather than someone else who provides personal injury compensation claims services…
We're accredited specialist solicitors.
We are experienced.
We're best placed to help you to maximum effect if we're local to you or to the place where you had your accident (i.e. Moray).
We try our best to run claims in a way which means our service costs you nothing if your claim fails and nothing if your claim succeeds (i.e. you keep 100% of your compensation). Keeping 100% of your compensation is not a 'normal' outcome with personal injury claim service providers in general. We feel this feature of our service differentiates us from other providers of this type of legal service.
There is a lot of scope for you to get free advice from us, certainly at the outset. And, in most cases, our whole personal injury claims service ends up being free of charge to our clients.
If you're wondering what happens next, after you get in touch with us…
One of our two solicitors – Marie and Peter – will get back to you. This will either be by email or by telephone in the first place. We will then generally try to fix up a meeting with you. Meetings can be by phone or videolink where an in-person meeting is not possible – though a face-to-face meeting is generally best.
If you're wondering who will get in touch with you…
It will be either Marie or Peter.
In other words, you'll be contacted by an experienced, accredited specialist solicitor.
It won't be a junior assistant or the office manager. You will speak to the person who will be dealing with your claim, if you agree to us taking it on. We only have solicitors – and experienced, accredited solicitors at that – handling personal injury claims at Moray Claims at Grigor & Young.
If you're wondering how long it will take us to reply to you…
During normal working hours (9 – 5, Monday to Friday), we will aim to reply within one hour.
Outwith office hours, assuming you make an enquiry via email or a contact form on this website, we will try to get back to you within 24 hours. Often, we will get back to you more quickly than that.
How we can help
If you have any questions, you can call us on 01343 544077 or you can send us a Free Online Enquiry.