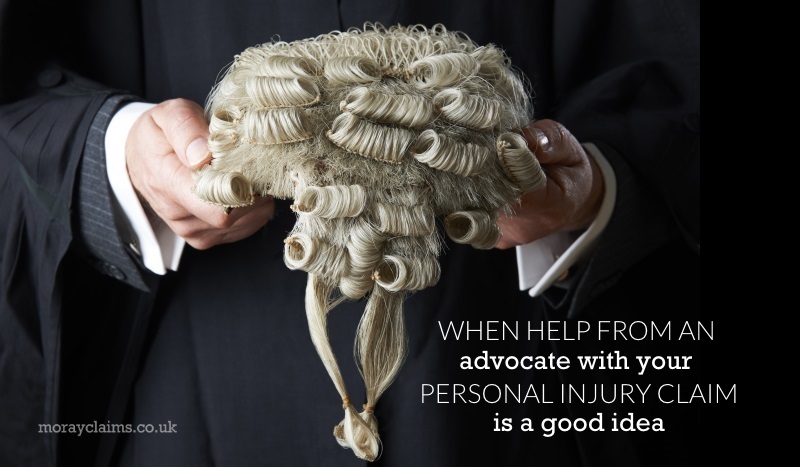 In November 2017, Formula One world champion racing driver, Lewis Hamilton, had a damage limitation issue to deal with.
The so-called "Paradise Papers" had suggested that he was avoiding tax on his £16.5 million private jet and that he managed his image rights through a Maltese company.
In an attempt to generate some goodwill for himself, he went onto social media and tweeted:
"Guys, to support kids living in poverty I've donated a pair of my PUMA shoes to @SmallStepsDocs and signed them."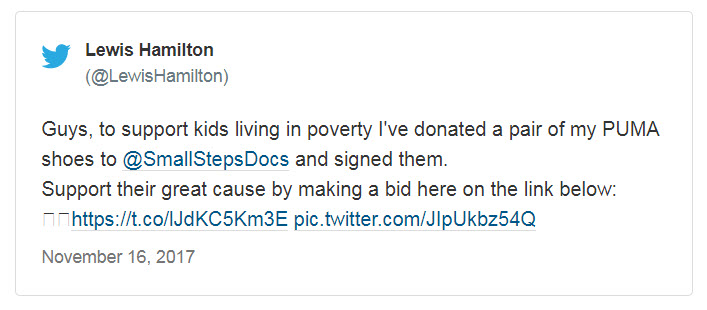 The Small Steps Project is a UK charity which helps children and communities who live on municipal rubbish dumps – in various parts of the world – get themselves out of poverty by providing them with emergency aid, including food and shoes.
The generosity of this gesture (a pair of shoes), in fundraising terms, seemed limited. Indeed, one "Alternative Sports Awards" review of 2017 gave it the prize for "Worst Attempted PR Save".
We don't know how much assistance Lewis Hamilton had in deciding upon his fundraising effort. However, it is reasonable to assume that, had he consulted more widely, he would have realised that his plan was likely to do his image more harm than good.
If something can have far-reaching financial or reputational consequences, it is always sensible to get advice from an expert before taking action.
In the context of a personal injury claim, "getting help from an expert" often means obtaining advice from an advocate.
This is what your solicitor will do, particularly if your claim has a high value or unusual complexities or both.
In this article, we will consider, firstly, what is an advocate? Secondly, we will examine situations where it is a good idea (even essential) to involve an advocate in your personal injury claim. Thirdly, we will discuss the benefits that help from an advocate can bring to your compensation claim.
What are advocates?
Advocates are solicitors who have undergone additional training (known as "devilling") and examinations, after which they are "called to the bar" as advocates. Barristers are the equivalent of advocates in England and Wales.
In Scotland, advocates are also referred to as "counsel". There is a distinction between junior advocates (junior counsel) and senior advocates (senior counsel). Senior advocates are Queen's Counsel (abbreviated to QC), which is an appointment given to certain advocates once they have reached a high level of experience and authority.
Advocates are self-employed, which means they have a high level of independence and objectivity. As a result, although your solicitor may tend to deal with particular advocates, the advocate is separate from the solicitor's firm.
Advocates are trained to the highest level in the formulation and presentation of legal arguments in court. However, as well as being excellent legal analysts and presenters, they are skilled negotiators.
When is it sensible (or even crucial) to involve counsel in your personal injury claim?
In the highest courts in Scotland – for example, the Court of Session – cases can only be presented by advocates or solicitor advocates. Solicitors do not have the right to appear in these courts.
Accordingly, it is essential to have an advocate (or a solicitor advocate) to run the case if it is in court in the Court of Session.
In other courts, such as the All-Scotland Personal Injury Court or the Sheriff Court, your solicitor will have to be able to justify the instruction of counsel as a legitimate cost if the opposing side does not agree.
There is a statutory test for whether the court should authorise the employment of counsel, if it's disputed, and this states principally that "the court must sanction the employment of counsel if the court considers, in all the circumstances of the case, that it is reasonable to do so."
Drilling down from this general test, the court should also have regard to:
the "difficulty or complexity" of the proceedings;
the "importance or value" of any claim in the proceedings;
the desirability of ensuring that no party gains an unfair advantage by virtue of the employment of counsel; and
such other matters as the court considers appropriate.
If your case has complicated facts or complicated law, it is more likely to be justifiable to use counsel.
Also, the higher the monetary value of your claim is likely to be, the more likely it is to be reasonable to instruct counsel.
On the other hand, financial value is not always a good indicator of the importance case to a particular client in one case. For example, a court allowed the employment of counsel in a low value case where the credibility of the injured person was under attack. He needed help from an advocate in order to make sure that his interests were safeguarded to the highest possible level. His claim was successful but the allegations made against him were that he was exaggerating or even fabricating parts of his claim. If proved, not only might he have lost his case but it could also have been damaging to his reputation. It might even have affected his ability to continue in his employment as a police officer.
What are the particular benefits of using advocates?
(a) Additional authority
Advocates have additional qualifications to solicitors, which gives them additional authority to solicitors. It feels – or should feel – like bringing in someone of higher rank to help with your claim.
Much of advocates' extra training is in court craft – written and oral pleading, including cross-examination.
(b) Independence and objectivity
An advocate's independence gives them objectivity to a greater extent than your solicitor has. You will probably deal with your solicitor over many months – possibly years – and get to know them quite well over that time. The better you know someone, the harder it is to give them "difficult" advice, when the time comes.
It's especially in the latter stages, when there may be a court action and offers on the table to settle the claim, that it becomes much harder for the injured person's solicitor to remain objective. Your solicitor tries their best to manage your expectations about your chances of success and the fair value of your claim. Great care is required when an offer has been made by insurers to settle the claim and an objective and dispassionate analysis by an advocate can be essential to make sure that all the risks are properly weighed up – so you make the right decision about whether you should accept or reject a particular level of settlement.
(c) Making sure the case progresses in the best possible way
There's no official playbook or guidebook for how a personal injury claim should be conducted.
Help from an advocate at an early stage in a case can ensure that the best legal basis for any claim has been identified and that any investigation focuses on the right areas and employs the most appropriate medical (and other) experts.
This is why the Faculty of Advocates website itself states: "While advocates are often brought into more difficult cases as they develop, in most situations it is wiser to involve an advocate from the very beginning."
But who pays for the cost of employing an advocate?
As mentioned above, in the Court of Session there is no problem because the advocates' fees incurred will automatically be recoverable from the opponent if the case is successful.
Only cases worth more than £100,000 can be raised in the Court of Session, however, so many claims have to go through the All-Scotland Personal Injury Sheriff Court or the local Sheriff Court (e.g. Elgin Sheriff Court). In these courts, a Sheriff has to certify the case as one where employment of counsel was justified.
The law on sanction for counsel in personal injury cases in the Sheriff Court is still evolving. There remain areas of uncertainty. As an injured person, what you need to know from your solicitor is whether, if counsel is to be used, it is you or your solicitor (or maybe a combination) who bears the risk of counsel's fees not being recoverable from the opponent in the claim (e.g. because the Sheriff rules that employment of counsel was not justified in the circumstances of your case).
Let's move on to a summary of what we have discussed.
Summary
Advocates tend to help solicitors with more difficult personal injury claims. Advocates are souped-up solicitors, with additional court-related training and qualifications. They are self-employed practitioners and independent of your own solicitor.
In some situations, using the services of an advocate does not increase the costs risks in the claim – in the sense that it's generally accepted that an advocate can be employed in the particular circumstances. Cases in the Court of Session are the main example. In the Sheriff Court, on the other hand, employment of counsel will usually have to be justified to and formally approved by the court. We looked at the factors considered by the court in determining whether it's a counsel-appropriate case.
The main benefits of advocates are that they are "senior" to solicitors and, because they are not directly answerable to the personal injury claimant, they have a high degree of impartiality and independence. It makes it easier for them to "tell it to the solicitor's client like it is" – which may be difficult advice for the advocate to give and for the client to receive, but it works better than if it's just the solicitor in place of the advocate.
Just as Lewis Hamilton would have benefited from early advice from an expert in determining the best way out of his PR predicament, so too it's helpful to involve counsel in appropriate personal injury cases from the earliest possible time.
How we can help
We hope you now have a better understanding of the circumstances when you should get help from an advocate with your personal injury claim. These are issues which your solicitor will keep in mind, in any event.
If you have any questions regarding the particular matters covered in this article, please get in touch. You can call our solicitors – Peter and Marie – on 01343 544077 or you can send your question via a Free Online Enquiry.
All initial enquiries made to us are free of charge and without obligation. That's the case whether your question relates to the information on this page of our website or concerns any aspect of our personal injury claims services in general.