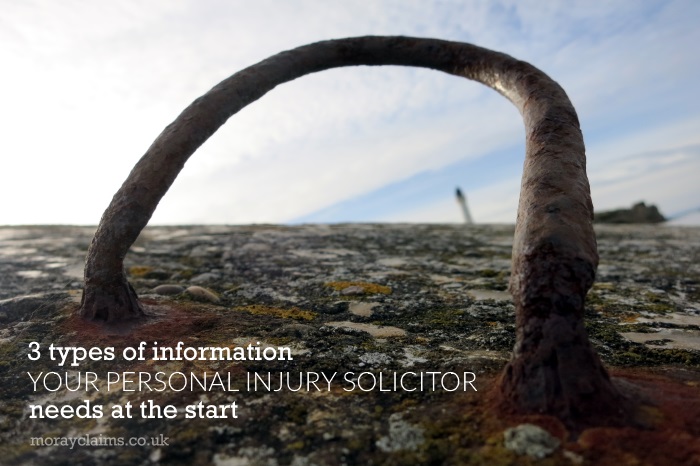 As Dan Pink notes in his 2018 book, When (The Scientific Secrets of Perfect Timing), by some estimates, about half the people in a typical marathon are taking part in a marathon for the first time.
Another thing that links many first-time marathoners, as it turns out, is age.
A scientific paper published in 2014 concludes that people search for meaning when they approach a new decade in chronological age.
At certain ages, we are inspired to greater self-reflection than at others. Adults often examine their lives for existential meaning when they approach a new decade in age (29, 39, 49 etc.) – which can lead to behaviour that suggests an ongoing search for meaning. Exercising more intensely, with a view to participating in a marathon, is one example of such behaviour.
This phenomenon was of interest to me because I completed my first marathon in 2017 – at the age of 49. It seems that reaching the end of a decade in life can shake up our thinking, directing what we do and how we do it.
Endings can have that effect but beginnings are important too. In this article, we will look at information that will be a big help to your personal injury solicitor at the start of a claim, so things head off in the right direction as quickly and as smoothly as possible.
"CRU Information"
1. Your full name
2. Your address
3. Your date of birth
4. Your national insurance number
5. The date of your accident
6. The names and addresses of any hospitals you have attended since your accident
Why this information?
All personal injury claims must be registered with the Department for Work and Pensions through the Compensation Recovery Unit (CRU). This information is needed by the third party insurers so they can register your claim with the CRU.
The CRU was set up to allow the Government to reclaim state benefits which are paid to victims of accidents who later go on to recover compensation for their injuries and other losses.
If you are off work as a result of your accident and receive some benefits, they will be treated as a payment to account of any wage loss you suffer. You can claim for that wage loss as part of your personal injury claim but benefits received will be deducted from the claim.
It's a way of ensuring the system is fair to everyone:
The Government can reclaim the benefits they have paid out.
You get compensation for your wage loss – but you don't get "overcompensated" by receiving both benefits and 100% of your wage loss.
Money Laundering information
7. An official document with your photo on it – e.g. passport or photo driver's licence
8. A recent bank statement, utilities bill or council tax bill in your name.
Why these documents?
Your solicitor needs to comply with the Money Laundering regulations for many areas of legal work. The penalties for getting it wrong can be severe for your solicitor – including custodial sentences. Photographically identifying you and having good evidence of your home address minimises the risk of fraud and deception.
Medical treatment information
9. The name and address of your GP
10. The names and addresses of any other medical treatment providers you have attended since the accident.
Why this information?
In this situation, the information (9. and 10.) is needed in addition to numbers 1.-6., above.
At some point, your solicitor will want to recover all the relevant medical evidence relating to your claim so a report can be instructed from an appropriate medical expert. For example, if you suffered a broken leg in your accident, that expert would most likely be a consultant orthopaedic surgeon.
Your solicitor will need you to sign a medical consent form in order to be able to get access to copies of your medical records. The consent form is sent to the records holder, the relevant fee (usually £50) paid and the records are then photocopied and sent out to your solicitor.
In general, we recover the injured person's medical records from the GP for the whole of the person's life (or as much as available – for example, the former Victoria Crescent Medical Centre in Elgin lost many records to the widespread flooding of July 1997 and, as a result, many Elgin residents only have GP records available after that date). On the other hand, we recover hospital records only from the date of the accident.
If you've attended more than one hospital since the accident, your solicitor needs to know so that no records are overlooked.
You may have been admitted to one hospital as an emergency (e.g. Dr Gray's in Elgin, which has an A&E department but is a general hospital) and then transferred to another hospital (e.g. Aberdeen Royal Infirmary), if more specialist treatment was needed.
It's also helpful for your solicitor to be able to access any records of supplementary or alternative medical treatment you may have received. This includes things like physiotherapy, osteopathy and chiropractic treatment, as well as more alternative therapies such as cranio-sacral therapy.
Summary
In this article, we've highlighted the need for you to gather together information for your personal injury solicitor – in three areas, relating to the Compensation Recovery Unit, Money Laundering and Medical Treatment.
Some personal injury claims can feel like a bit of a marathon but the hope is that, by getting this information to your solicitor promptly at the outset, you will minimise any overall delays as far as possible.
If you have all of the above "personal injury claim" information collated for your solicitor at an early stage it will help your claim proceed as efficiently as possible. It will set you off in the right direction and allow your stress to focus on recovering from your injuries rather than on whether all the necessary details have been passed on to your solicitor.
How we can help
We hope you now understand a bit better about the sorts of information your personal injury solicitor needs from you at the start of a claim.
Get in touch with us if you have any questions about the matters discussed in this article or about any aspect of our personal injury claims services.
You can call either of our accredited specialist personal injury solicitors – Peter and Marie – on 01343 544077 or send us a Free Online Enquiry.
If we can set up this free initial discussion with you, it enables to obtain further details, such as those discussed in the article above, and agree with you how best to proceed with any claim.