Do you live in Forres or have you been injured in an accident in the Forres area?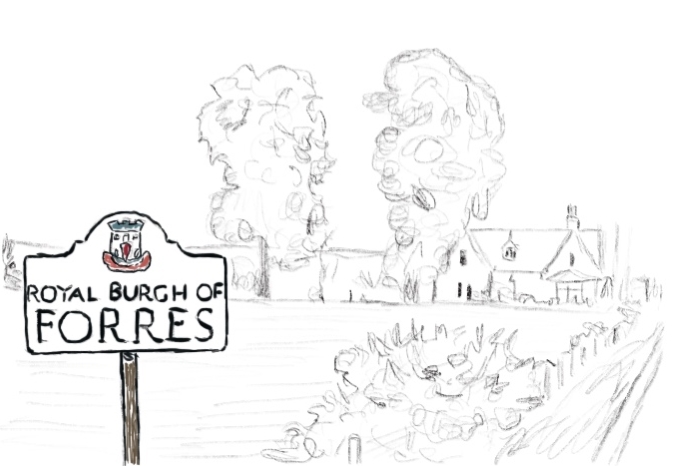 It can be a worrying time following an accident.
Not only are you dealing with your recovery from your injuries and the associated pain and discomfort but you may also be off work. If so, you may be losing wages. This just adds to your problems.
If you are looking for advice in connection with a possible personal injury compensation claim, we can help.
We advise every injured person to get legal advice, if possible, from a specialist, local solicitor.
Moray Claims is the trading name of Grigor & Young, Solicitors, for personal injury matters. We have offices in Forres and Elgin, Moray.
Our specialist personal injury solicitors – Peter Brash and Marie Morrison – are accredited by the Association of Personal Injury Lawyers (APIL) as Senior litigators. The Elgin office of Grigor & Young holds corporate accreditation from APIL.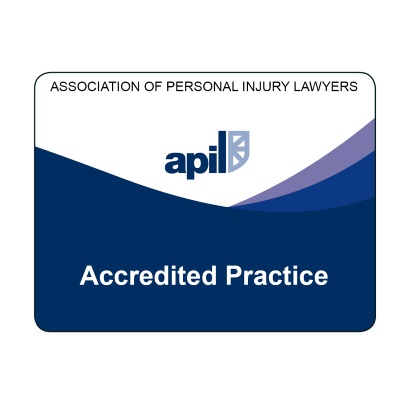 Peter is also accredited by the Law Society of Scotland as a Specialist in Personal Injury Law.
With us, there are no upfront costs and our whole service is usually free of charge anyway.
In other words, you will not require to be anything at all if your claim is unsuccessful. If your claim is successful, on the other hand, you will receive 100% of the compensation that is agreed awarded by the court, without any deduction for legal costs or any other type of costs.
The following case facts are examples from our own files of clients who either live in Forres or who were injured in the Forres area and whose compensation claims were successfully settled.
A communications operator from Forres who was injured while working at premises in Kinloss. He tripped on the raised edge of a plastic carpet protector and fractured the big toe on his right foot. This was considered to be a breach of occupiers' liability duties and also the Workplace (Health, Safety and Welfare) Regulations.

A car mechanic from Forres who was injured while working at premises in Elgin. While trying to remove brake pads from a vehicle using a hammer and punch, a piece of metal got into his eye. This resulted in a significant loss of vision in the affected eye. The claim was based on a failure to provide proper personal protective equipment (e.g. safety goggles) and it settled following the raising of proceedings at Elgin Sheriff Court.

An Elgin car dealer's employee, from Forres, injured at their Elgin premises after slipping on the showroom floor. The injury was a fracture to one of the vertebrae about midway down the spine. The claim was based on the Workplace regulations and on occupiers' liability. There was a previous history of at least one similar accident. The floor was inherently slippery and was coated with a slip retardant covering in the months following the accident.

A nursery nurse from Forres who was cycling on the Forres to Findhorn cycle path at Kinloss when a car drove across their path, going into the driveway of a house. The cyclist went over the handlebars and landed on the tarmac. The main injury was a comminuted fracture of the clavicle (collar bone), requiring operative treatment and 4 days in hospital. The claim succeeded based upon the car driver's failure to keep a proper lookout.

A mature student from Forres, knocked off their bicycle by a car at the roundabout outside Tesco in Forres. The car ran into the back of the cyclist. The main injury was torn ligaments in the shoulder. The bike was damaged beyond repair. The driver's insurers accepted that he had been at fault in failing to keep a proper lookout.
Client testimonials
Here's what one client had to say about the services we provided:
I was injured while cycling. I was in Forres, just leaving the roundabout at Tesco, when I was hit from behind by a car. For some reason, the driver didn't see me. My main injury was to my shoulder. My bicycle was also damaged beyond repair. In making a claim for personal injury compensation, I was grateful for the personal attention Mr. Brash gave me. He always had the time to explain things carefully. All in all, I felt I was in 'good hands'. It was great to be able to deal with someone local. I was very pleased I could receive the agreed compensation in full and was not charged for any of the services provided to me by Grigor & Young. I am now the proud owner of a brand new, fantastic looking, wonderful bike.

CP, Forres
You can read further client reviews relating to our personal injury claims services both on this website and on the Grigor & Young website.
Our priority is to make sure that injured people get access to justice.
You deserve to get proper, independent advice on your prospects of claiming successfully for personal injury compensation. The local, specialist solicitor is always best, in our view. If you are based in or around Forres or suffered an accident in that area of Moray, please get in touch with us so we can advise you on your rights and the best way forward for you.
We will take on claims for clients where we are clearly best placed to help you.
On the other hand, if the circumstances of the accident or your own circumstances make it clear that you would be better with a solicitor somewhere else, we can make recommendations as to a suitable solicitor. We can do this because of our knowledge of other solicitors who specialise in personal injury work either through the Law Society of Scotland or the Association of Personal Injury Lawyers, or both.
How we can help
We are always happy to answer questions and so there is nothing to lose by getting in touch with us. All initial enquiries are free of charge and without obligation to proceed any further.
You can contact us on 01343 544077. Another way is by sending us a Free Online Enquiry via this website.
Let us help you with your personal injury claim in Forres.