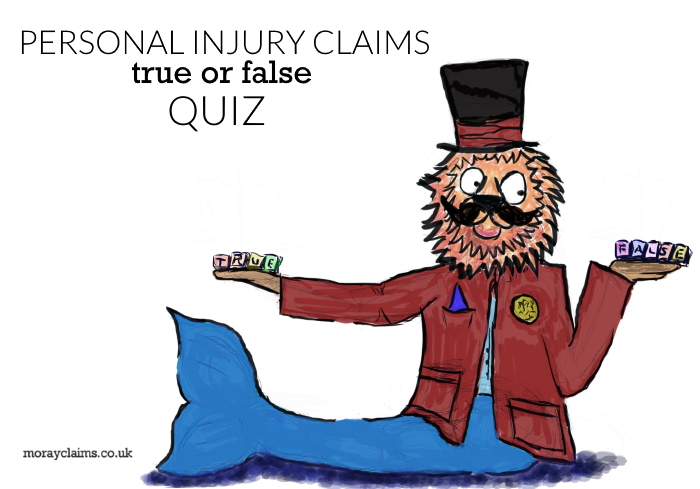 Here are 12 questions about personal injury claims in Scotland.
There are some local, Moray elements thrown in too.
This covers things like:
Valuation of claims
Common types of claim, and
Time limits
At the end, we'll tell you your score and the answers.
Should have any questions at all, please get in touch with us. All enquiries are free of charge and without obligation. See the article HERE, if you want to understand more about what will actually happen if you get in touch with us about making a personal injury compensation claim in Moray.