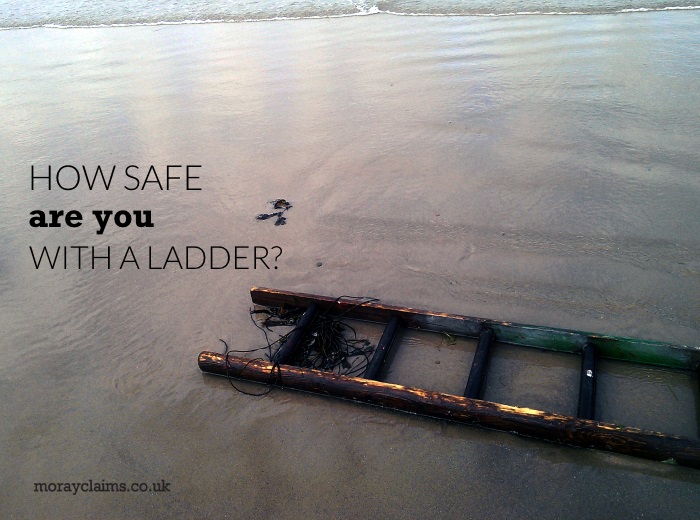 In the period 2004/05, according to HSE statistics, a third of all reported incidents involving a fall from height also involved ladders or stepladders. This equated to an average of 14 deaths from ladder accidents per year and 1,200 major injuries in the workplace.
Many injuries were caused by incorrect use of the equipment.
HSE's theory was that misuse of ladders at work could be partly explained by the way they were used in the home. They did not elaborate on that observation but they probably meant that we all tend to learn about the use of ladders and stepladders by trial and error and from other people (e.g. relatives) who are not necessarily trained in their use.
This results in us having an unjustified level of confidence in the use of ladders and stepladders. It can lead to dangers in the home but it is likely to be much more dangerous in the workplace.
HSE's figures for 2014/15 show that falls from height accounted for nearly three in ten fatal injuries to workers (41 out of 142). If proportions have remained similar to 2005, it would mean that, again, about 14 deaths (a third of 41) per year involve ladders or stepladders. Accidents of this type are still happening too frequently and we don't seem to be reducing their number.
Would you like to test your own knowledge about the use of ladders and stepladders?
Possible questions are:
Do you know when it is appropriate to use a ladder or stepladder and when it is not?
Are you familiar with the '1 in 4' rule for the use of ladders?
If you wanted to use a stepladder to get you high enough, say, to drill a hole in a wall, would you know how to position the stepladder correctly?
Do you know how far it is considered to be safe to go up a particular ladder or stepladder?
Is this a safe way to use a stepladder? –
Take our quiz
These questions – and others – are addressed in our 12-question Ladder Safety Quiz (clicking the link takes you to a new page on this website, to begin the quiz).
The questions are all multiple-choice and so you will have a chance of getting the right answer, even if you don't know the answer for sure.
At the end of the quiz, you will get a note of your score and you will also get access to the (suggested) correct answers.
As we have discussed elsewhere, ladders (and stepladders) are surprisingly dangerous pieces of equipment. By taking our quiz, we hope that you will learn something about their proper use – which might save you or someone else from having an accident.
Test your knowledge of ladder and stepladder safety by taking the quiz.
Good luck!
How we can help
If you have any questions about this article on ladder and stepladder safety, or any other aspects of our personal injury claims services, please get in touch with us.  All initial enquiries are free of charge and without obligation. You can contact Peter or Marie in our Elgin office on 01343 544077. Or you can send us a Free Online Enquiry.
Acknowledgements
In the Quiz, we use a different image with each question. Several of these pictures come from a photo shoot Peter did with a washed-up ladder at Lossiemouth's West Beach; the others are courtesy of various fantastic photographers on Unsplash.
Thank you to: Armen M; Ciprian Pardau; Dmitrij Paskevic; Jacob Ufkes; Lian Jonkman; and Samuel Zeller.