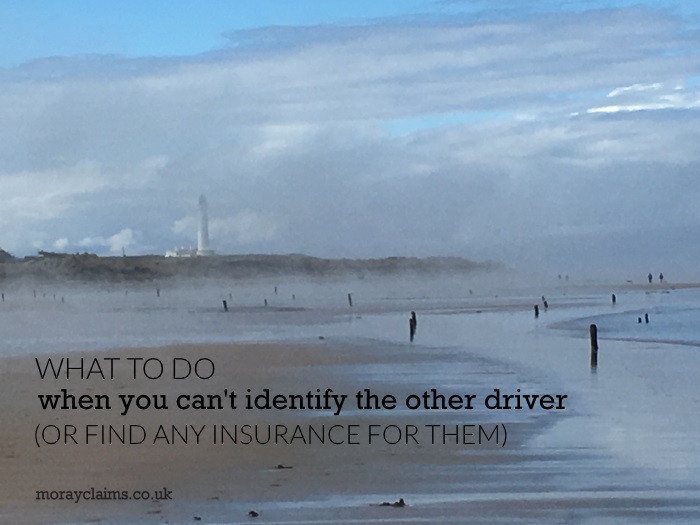 It's compulsory to have insurance to cover the risk that a third party will suffer loss because of your driving
That's the case whether the "injury" is to property or a person.
As at 2016, however, figures published by Churchill Insurance suggested that, across the UK, there were estimated to be over a million uninsured motorists. In the worst urban hotspots (e.g. parts of London), you have as much as a one in eight chance that any motorist involved in an accident with you will be uninsured.
What are important things to know if you are involved in an accident with an uninsured (or untraced) driver?
The Government set up the Motor Insurers' Bureau (MIB) in 1946.
It is a limited company and it aims to help those who have suffered loss due to the actions of an uninsured or untraceable driver.
The underlying principle is that no person should be left uncompensated because a driver who causes an accident is uninsured.
Since the 1970s, the MIB has been an important means by which the UK Government fulfils its Treaty obligations under a range of EC Motor Directives.
Insurance companies pay a levy to underwrite the costs incurred by the MIB and motorists, in turn, reimburse the insurers – probably to the extent of around £30 per year per motor policy.
The MIB's fund covers all the administration costs and pays compensation and legal expenses/costs.
The Uninsured Drivers' Agreement
The agreement is reviewed and revised from time to time and the current agreement dates from 2015.
It covers accident situations where the driver at fault has been identified.
The MIB only operates as a fund of last resort, when all other possible remedies have been exhausted.
It means that the MIB will not pay for any claim that is covered by your own motor insurance policy. Where you have comprehensive insurance, you will have to claim for vehicle repair costs (and any hire charges you incur for a temporary replacement vehicle) through your own insurers.
Having said that, when the MIB is in the frame to pay compensation, it has to meet all relevant liabilities, which will include payments for personal injury, death and property losses, each assessed on a full, "common law" basis.
With these claims, you have to fill in and submit a form and, from there, much of the investigation into the merits and valuation of your claim is carried out by the MIB itself.
With untraceable hit-and-run drivers, the position is more complicated.
There is a separate MIB agreement to cover untraced drivers and it was most recently reissued in 2017.
If you're unlucky enough to be in a hit and run accident, the starting point is that you will have to claim on your own motor insurance. As for the main MIB agreement, MIB will not pay out on any insured loss.
As a result, any repair and hire charges (or replacement costs, if your car is written off) will be paid by your own insurers. Your future insurance premiums will probably increase and you will lose your no claims discount.
If your own insurance is only third party (not comprehensive), MIB will only pay for property losses if there is also a "significant" personal injury element.
MIB define "significant" as bodily injury resulting in:
Death, or
2 nights or more of in-patient treatment, or
3 sessions or more of out-patient treatment.
In some cases, it may be arguable that a violent crime has been committed by the untraced driver.
In other words, it could be a case where what the driver did was deliberate or reckless rather than "merely" negligent.
On the whole, however, you're better to claim through the MIB if you can, rather than the Criminal Injuries Compensation Scheme (CICS).
CICS compensation is based on a tariff system, which means there's a lot of generalisation in the way claims are dealt with. Individual circumstances are looked less closely. In multiple injury cases, there are fixed percentage reductions in value for the "lesser" injuries after the first one.
Under CICS, payments are generally lower than under the common law-based MIB system. There is also a cap on compensation under CICS of £500,000, which will be significant in cases of catastrophic injuries.
The following important points are worth noting.
Where you are the victim of a hit and run accident, you must tell the police – and report the accident within fourteen days.
Should you wish to claim for property damage, you have to report it to the police within five days of the accident.
For claims in hit and run cases, again, the MIB carries out its own investigation.
You complete the untraced drivers' claim form and MIB make a decision on that basis.
There is no third party against whom you can raise a court action in an untraced case. If you disagree with the outcome proposed by MIB, you can take the matter to arbitration. MIB will contribute to your legal costs, if you are successful at arbitration.
How we can help
We would be glad to answer any questions you have arising from this article or about any aspect of our personal injury claims services, generally.
You can call either of our specialist, accredited solicitors – Peter and Marie – on 01343 544077 or send us a Free Online Enquiry.
All initial enquiries are at no charge and without obligation.