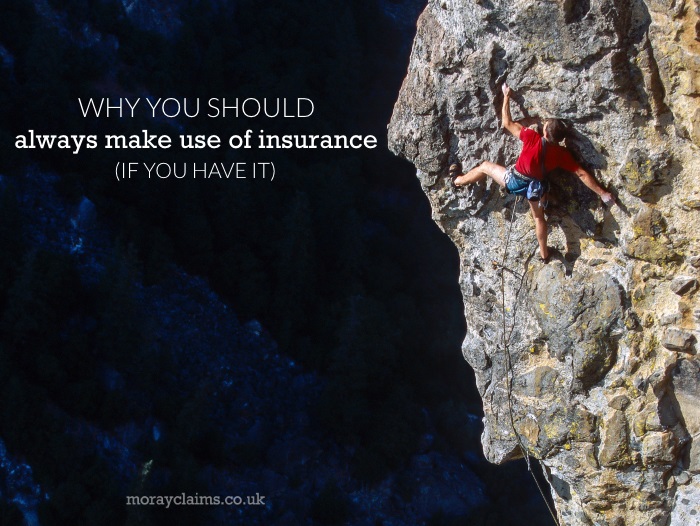 We criticise insurance companies on this blog quite often.
Of course, insurance companies are frequently critical of solicitors who help people to make personal injury claims. They are also critical of claimants themselves.
As well as people with possible personal injury compensation claims, we get a lot of enquiries from people who are worried that some sort of compensation claim might be made against them. If they have insurance cover, they are not sure if they should use it.
If you have insurance that will help you defend a claim against you for personal injury (or property damage), you should make use of it.
Here are a couple of very recent examples.
The first scenario is a road traffic accident.
Of course, in theory, it is compulsory to have motor insurance to cover you against the risk of liability to a 3rd party.
In this case, the person making the enquiry to us had been driving at night in a suburban area.
There was street lighting.
The car in front was displaying its rear fog lamp although it was not necessary to do so.
The car behind flashed its headlights to try to get the car in front to switch off its fog light. Suddenly, the car in front carried out an "emergency" stop (even though there was apparently no emergency).
The car behind ran into the back of the car in front, though at a low speed.
The driver of the "car behind" approached us, not sure what to do.
We advised them that they had a duty to report the accident to their own motor insurers, even though they were doubtful that their insurers would be supportive of their position.
You do not have any option but to report the accident to your insurers. It is your duty under your contract of insurance. In addition, if you tell them the full circumstances of what has happened, you may find that they are supportive of your position on liability.
As we have discussed elsewhere, if you run into the back of another vehicle which is going in the same direction as you, you will find it virtually impossible to avoid some liability. However, you may manage to establish that the accident was at least partly the fault of the car in front – for example, if they carried out an unexpected or unreasonable manoeuvre.
In that case, the feedback we got from the person who made the enquiry to us was that, having reported the matter to their insurers, the insurance company was looking at it as a 50/50 apportionment of blame (i.e. both parties equally to blame).
It was a huge help to them and their insurers that, immediately after the accident, they took photos of the rear of the car in front. These images apparently showed that the illuminated fog light made the side/brake lights of the car much harder to see, in the conditions.
The second example involves an alleged injury caused by one dog to another by biting.
The person who enquired to us had a dog which had temporarily escaped and had been found in the garden of a neighbour, who had 2 smaller dogs in the garden. There was apparently no sign of any injury at that time but the neighbour later claimed that her dogs had suffered injury due to being bitten by the dog which had escaped.
Liability insurance is not compulsory for dogs but this person did have insurance.
They were not sure if they should notify their insurers because they were worried that the insurer would admit liability where they felt the claim had no basis in fact. We explained that reporting the incident and the allegation of loss to the insurer would not be equivalent to an admission of liability.
Again, in the worst case scenario, where the other person decided to proceed with a claim for vets bills and other losses through a court action, you would want the security of being able to use an insurance policy which would help you defend the claim. If you haven't notified the insurers of the potential for a claim against you as soon as you possibly can, you risk the insurers later refusing to provide indemnity under the insurance policy (if you only go to them for help once a court action is raised against you, which could be many months after the alleged incident).
Summary
If someone says they are going to make a financial claim against you, whether that is for personal injury compensation or another type of loss, you should check to see if you have insurance which will assist you in defending the claim – covering legal costs and the potential compensation amounts, if necessary.
In some circumstances (e.g. employers' liability cases and road traffic cases) you will have the insurance in place because it is compulsory. In other cases, although you are not required to have insurance in place, you may have taken it out as an "optional extra".
You should always check if you have relevant insurance and, if you do, you should use it.
Referring the matter to your insurance company does not mean that you are admitting liability (and that anything should be paid out on the claim). Your insurers will want the full facts from you and they will reach a conclusion on the liability aspects based on the quality of evidence you have gathered.
While we often like to paint insurers as "the bad guys", insurance can reduce your risks and ease your worries – so use it if you can.
How we can help
We hope you have found the information in this article to be helpful and now understand why you should always make use of insurance, if you have it.
If you have any questions about the content of this article or about the personal injury compensation claims services provided by Moray Claims / Grigor & Young LLP, please do not hesitate to contact us.
All initial enquiries are free of charge and without obligation to proceed further. You can contact us on 01343 544077 or you can send us a Free Online Enquiry.
Make A Free Online Enquiry Now
Image credit: Article header photo by Christoph Deinet on Unsplash