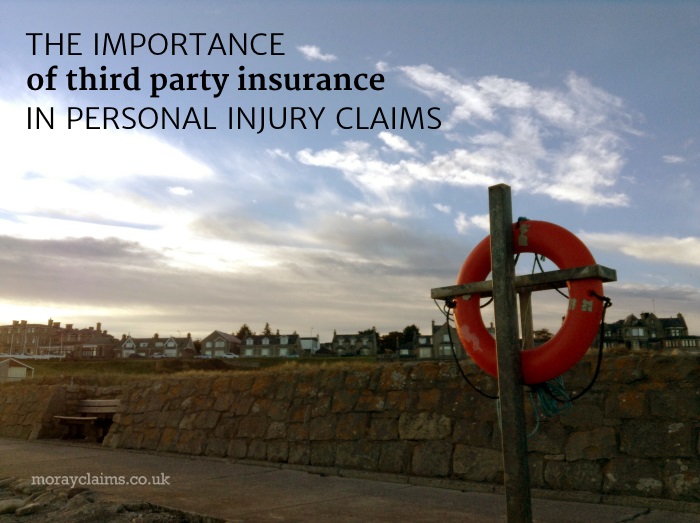 On one level, the idea behind personal injury law is simple.
You have suffered an injury as the result of the wrongful or negligent conduct of someone else. You seek financial compensation from them. The intention of the law is that the money you claim should somehow put you back in the position you would have been in if you had not been injured.
But financial compensation is not like for like. It rarely, if ever, achieves the goal of making up for the injury losses you have suffered. This problem is most acute where the injuries are very serious. Money for the loss of a limb is never going to be a magic wand that reverses the effects of the injuries. With minor injuries, which could be described more as an inconvenience and where a full recovery is more likely, monetary compensation works better as a remedy but still imperfectly.
"That personal injury claim was a nice wee earner and I'd happily have another one next week" – said no genuinely-injured person ever. Most personal injury claimants, given the choice, would rather have a go-back-in-time machine – and no injury – than a settlement cheque.
As personal injury solicitors, we are often judged to be only interested in money. Unfortunately, money is usually the most important tool we have available to make things better for the injured client.
In this article, we're looking at insurance as the means of providing the compensation which is claimed.
We'll look at three aspects of insurance. Firstly, what is insurance and what does it do? Secondly, why is the existence (or not) of insurance important? And, finally, in which circumstances is an insurance background likely to exist (and when is it not)?
1. What does insurance do?
Most folk have experience of motor insurance, or life insurance, or home insurance.
In these situations, the insured person pays a premium (an annual sum of money, often in monthly instalments) to the insurer. In return, the person gets a policy which will pay out in the event that some chance event (e.g. a road traffic accident causing damage to an insured vehicle) happens during the period of the insurance. Sometimes the payment is of a fixed sum but more often it is an indemnity – which means that a 'fair' amount is assessed, depending on the exact nature of the loss (e.g. whether a vehicle can be repaired or whether it is written off and needs to be replaced).
To assess the appropriate level of premium, the insurer needs to be able to factor in all relevant risks. In the case of motor insurance, this will include things like: the age and experience of the driver; the engine size of the vehicle (how powerful is it?); and whether the driver has any previous driving convictions.
Effectively, the insurer is making a bet with you on the risk that you will get through the year of insurance claim-free and they will have benefited fully from the premium you have paid.
The need for insurers to have all the crucial information to assess the risks means that contracts of insurance are called "contracts of the utmost good faith". If you, as policyholder, are dishonest with the insurer or fail to disclose a material fact at the time you take out the policy, the risk is that the insurer will withdraw indemnity if you make a claim.
2. Why is the existence of insurance important if you have a personal injury claim?
Most individuals who have caused significant injury to another through their breach of a legal duty are not personally in a position to pay the reasonable compensation required. The claim will probably include elements for the victim's pain and suffering, wage loss (possibly for the future, as well as the past), services and out-of-pocket expenses.
There's no point to a personal injury claim where the opponent is a man of straw. Personal injury law is not there to punish the person who caused the harm; it's there to compensate the injured person (and, with luck, allow their solicitor to get paid for the work they have done too).
Against that background – the risk that you might have a valid claim but no means to extract personal injury compensation from your opponent – insurance becomes important.
3. In which circumstances is insurance usually available to satisfy a personal injury claim?
In certain situations, the law makes it mandatory to cover particular risks by insurance.
Under the Employers' Liability (Compulsory Insurance) Act 1969, employers must have valid insurance or face criminal penalties.
Your potential liability to other people arising out of your use of your motor car on the roads is something you must cover by third party insurance under the Road Traffic Act 1988. You can choose to have comprehensive cover – which will meet the cost of repairing or replacing your vehicle even if an accident was your fault – but it is your choice: the law does not require it.
Things become more problematic when insurance is not a legal requirement. In the following situations, there may be insurance but not necessarily:
Where you are injured on premises belonging to another (and you are not in some way "at work" at the time);
Where you are injured because someone riding a bicycle collides with you.
How we can help
We hope you can see from the above why insurance is crucial in personal injury claims (or, at least, very important).
If you have any questions regarding the insurance matters covered in this article, please get in touch. You can call our solicitors – Peter and Marie – on 01343 544077 or you can send your question via a Free Online Enquiry.
All initial enquiries are free of charge and without obligation, whether that's related to the information on this page of our website or regarding any aspect of our personal injury claims services in general.