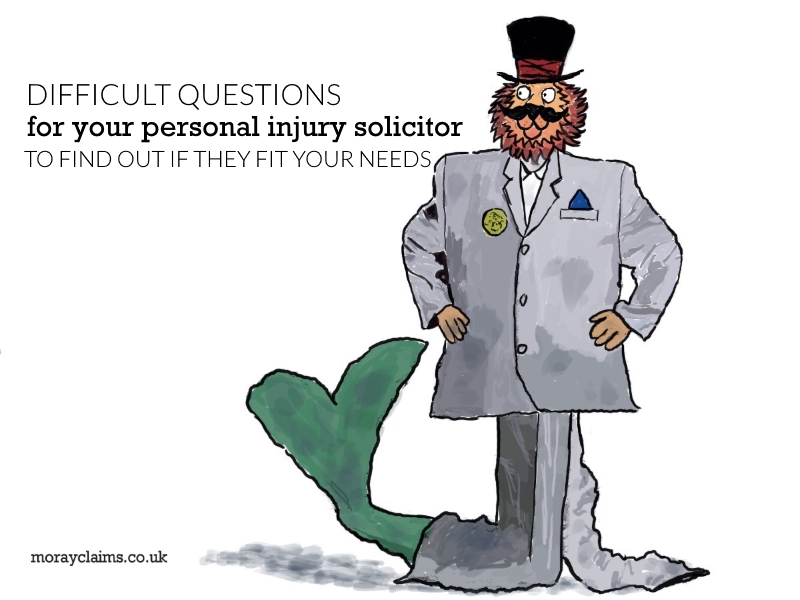 The Earth has not always experienced total solar eclipses as they are now.
A solar eclipse happens when the Moon's orbit takes it on a path directly between the Earth and the Sun.
If the whole of the Sun's disc is blocked out by the Moon, that is a total solar eclipse.
The fact that the Moon can perfectly blot out the Sun – no more, no less – is an amazing coincidence.
The diameter of the Moon is about 400 times less than the diameter of the Sun. The Moon is also approximately 400 times nearer to the Earth than the Sun. So, from the perspective of someone on Earth, it is possible for the Sun and the Moon to line up and for the Moon to perfectly blot out the Sun.
The Moon is gradually moving away from us on Earth at about the same rate that finger nails grow. In the distant future, the Moon will be noticeably further away than it is now and so will appear smaller in the sky. It will no longer be a 'perfect fit' for the Sun.
If you need to make a personal injury compensation claim, you need to know that your solicitor is a perfect fit for you. They need to match up to your expectations.
It can be hard to know the right questions to ask in order to tell whether they will be able to provide the required level of service and the outcome which will be in your best interests. Without previous experience of a personal injury claim, it can be challenging to know what your legitimate expectations should be.
In this article, we'll consider a few 'difficult' questions you should ask.
Some of them may be difficult for you to ask because you'll feel they imply that you doubt your solicitor's credentials.
Some of them may be difficult for your solicitor because they may feel they've been rumbled on a point they might have preferred not to discuss in detail at this stage or even at all.
Some of the questions may be difficult for both sides. But it's better for everyone – especially you, as the injured person – if the answers are out in the open as soon as possible.
What qualifications and experience does your solicitor have?
You need a specialist (ideally, local) solicitor who deals with personal injury claims as a large proportion of their workload.
They should be able to give you examples of similar claims they have dealt with in the past.
It's fine if the solicitor has obvious accreditations and experience but will they be personally handling your claim or will the work be delegated to someone else?
How, and how often, will the person dealing with the day-to-day running of your claim update you on progress?
How will the claim be funded?
There are several funding options for personal injury claims, including legal aid, no win-no fee and other legal expenses-based funding arrangements.
How will all necessary medical reports and other 'outlays' incurred over the course of the claim be funded?
Will you have to bear any risk of paying money to anyone involved in your case? If so, in what circumstances?
Will the solicitor's firm receive any commission or other financial 'kickback' from anyone involved in the claim?
Will there be scope to involve an advocate in the case, if necessary, and, if so, how will that work and will there be any restriction on the counsel who can be instructed?
How does your solicitor select appropriate medical experts?
Medico-legal reports are the bedrock of personal injury claims.
It's crucial to instruct reports from experts with relevant expertise and a proven track record.
Ideally, your solicitor should be obtaining and personally reviewing your medical records before instructing any medical expert.
Will you receive all compensation agreed with the opponent (or ordered by the court)?
Could your compensation be reduced in any way?
This is not about deductions, say, due to an acceptance (or court decision) that you were partly to blame for your injuries and other losses (known as 'contributory negligence').
Instead, it's about checking that there are no "hidden costs" which mean that your top-line level of compensation is reduced in some way to pay legal or other costs.
If your compensation could be reduced in some way, you need to ask about that and understand why. Are there any significant risks associated with your claim which would justify the taking of some level of "success fee" from your compensation if you are successful?
Let's move to a summary of what we've looked at above.
Summary
You need to know the solicitor has specialist credentials and is experienced in personal injury claims work.
You need to understand all elements of how the claim will be funded. Not just the overall tag of whether it's 'legal aid' or 'no win-no fee' but the nitty-gritty of individual disbursements / outlays and who pays.
Your solicitor needs to be taking responsibility for the medical evidence. Reviewing your records personally so as to understand the details of the injuries and which medical specialism(s) will be needed for the most appropriate expert evidence.
And you need to know whether there is any "hidden cost" at the end. You don't want the successful outcome of your claim to be eclipsed by a feeling that you have not been fully compensated without justification.
How we can help
Should you have any questions about anything contained in this article – which is itself about 'questions' – please do not hesitate to get in touch with us. We are keen that the information on this website should be as comprehensive as possible. Questions help us review what's on the site, for everyone's benefit. You can contact us by phoning 01343 544077 or send us a Free Online Enquiry.
If you want to enquire about our personal injury claim services, remember that you can get a free case assessment from us.
Where a Free Case Assessment is something which would be helpful to you – and we would be local, specialist solicitors from your point of view – please make a Free Online Enquiry via this website or phone us.
See the article HERE, if you want to understand more about what will actually happen if you enquire with us about making a personal injury compensation claim.
You can call us on 01343 544077 or send us a Free Online Enquiry.
Make A Free Online Enquiry Now
If you would like to know more about solar and lunar eclipses, this edition of the In Our Time podcast has lots of interesting facts.