Have you been injured in an accident in the Keith area?

Do you live in or around Keith, Moray?
In either of these situations, if you have been injured in an accident which was someone else's fault, you may be wondering if there is a solicitor locally who would be able to help you make a compensation claim.
Living with the aftermath of a personal injury can leave you frustrated and vulnerable, especially if you are losing wages and feel your money problems beginning to spiral.
We can help you.
Our solicitors, Marie Morrison and Peter Brash, are specialist personal injury solicitors.
Peter is accredited by the Law Society of Scotland as a Specialist in Personal Injury Law.
They are both based in the Elgin office of Grigor & Young LLP, Solicitors. Moray Claims is the trading name of Grigor & Young for personal injury claim matters.
Marie and Peter are both accredited by the Association of Personal Injury Lawyers (APIL) as Senior Litigators. Our Elgin office holds corporate accreditation from APIL.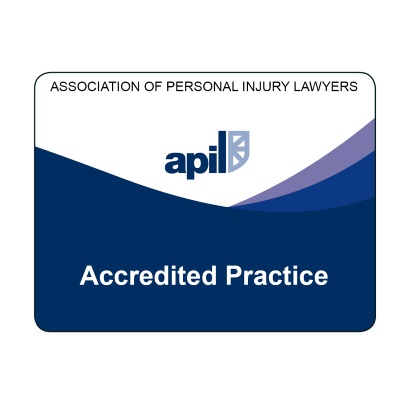 There is nothing to lose by contacting us for advice.
We do not make any upfront charge for advice. In most cases, our advice throughout the whole of the claim is free of charge. This is because we make no charge at all if the claim is unsuccessful. In the event that the claim succeeds, on the other hand, there is still no charge in the sense that you will receive 100% of your compensation, without deduction for legal fees or any other type of cost.
We would recommend all injured people to get independent legal advice from a specialist, local solicitor, whenever possible.
Below you will find the facts of some of the successful cases with which we have dealt over the last 5 years or so on behalf of clients who either lived in or around Keith or suffered their accidents in that part of Moray.
A lorry driver from Keith, who suffered a back injury. He had to take emergency evasive action from the swinging rear door of the trailer. It was set in violent motion, during loading of the trailer, by sudden movement of the scrap metal to be transported. This was alleged to be a failure to provide proper work equipment – a hydraulic door opening and closing feature, as fitted on other trailers owned by the employer, would have eliminated the risk.

A retired person from Lossiemouth who was shopping at a large supermarket in Keith. At the checkout, where used metal baskets had not been properly stored, they got one of their feet caught in the low trolley which held the baskets and fell awkwardly. The main injury was a torn ankle ligament. The claim was successful based upon occupiers' liability.

A lorry driver from Lhanbryde who was uplifting a load of stone from a quarry near Keith. He needed to climb into the trailer to reduce the load in order to stay within regulation weight limits. As he was climbing out of the trailer using the fitted internal ladder, when he put his hand on the rear arch to balance himself, without warning, due to metal fatigue, the arch broke away from the body of the trailer. He lost his balance and fell to the ground – a height of approximately 13 feet. He suffered compound fractures of the tibia and fibula at the ankle. This required an operation for insertion of metal plates and screws. The claim succeeded on the basis that the lorry was work equipment and it was clearly defective in the circumstances.
Client reviews
You can read client testimonials covering our personal injury claims services both on this website and on the Grigor & Young website.
As an injured person, we want you to have access to the highest quality specialist personal injury compensation legal advice.
In some cases, we will be best placed to help you directly.
In others, we will advise you that you are better off seeking advice from a solicitor in another part of the country. This may be because, for example, your accident was not suffered in Moray but somewhere at a distance to our local area. Local knowledge relative to the location of the accident is invaluable, in our experience, and that is why we are not always the best option for taking your potential claim forward.
Should you have any questions at all, please feel free to get in touch with us.
You can call on 01343 544077. You can also send us a Free Online Enquiry, if you wish. We will get back to you quickly.
Time limits apply to all personal injury claims and, as a result, it is never too early to contact a solicitor for advice. Don't put off getting in touch.
Let us help you with your personal injury claim in Keith.
Make A Free Online Enquiry Now