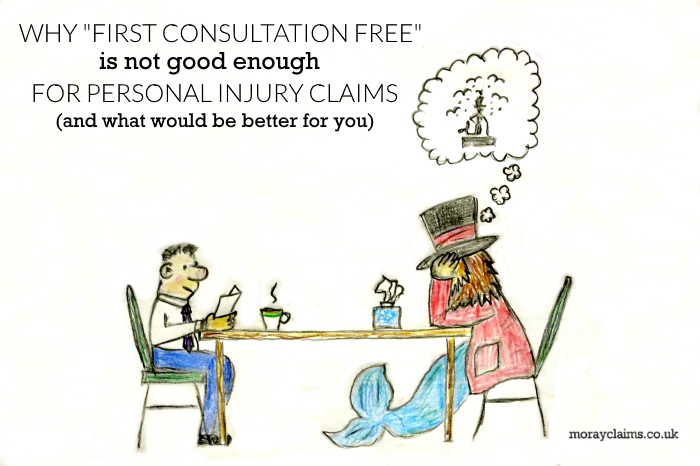 Is one font better for your memory than another?
Can the design of the typeface used to put information into a readable form make a difference to how well you will recall that information later?
Research on this issue at RMIT University in Melbourne concluded that most of the fonts we see every day are similar.
Their familiarity means we often glance over the words they form and no memory trace is created. On the other hand, at the other end of the spectrum, if typography is too different from the norm, the brain does not process it well and, again, we don't retain the information.
Is there a way to overcome this balancing act between over-familiarity and unreadableness?
RMIT has developed the font, Sans Forgetica, which could be the answer.
They say it lies at a sweet spot where, although the appearance of the font forms something of a barrier to the learning process, overall it helps the learning process rather than hindering it. They have proved this via a mixed lab and online experiment with Australian university students.

If you want to try this for yourself, Sans Forgetica is freely available to download as a font from the RMIT website.
Sans Forgetica claims to be an improvement on standard fonts – which are not good enough when it comes to memory retention of the information they hope to get across. When it comes to consulting a solicitor about a personal injury claim, something we say is "not good enough" is the concept of "free first consultation".
This is a common incentive law firms will offer to encourage you to choose them to handle your compensation claim.
In this article, we'll look at why "first consultation free" is not good enough for you, if you have a personal a personal injury claim, and why you should avoid it, if possible. We will also consider an alternative type of initial contact with a solicitor might work better for you and be more in your interests.
"First consultation free" is the best incentive that most solicitors have to get you to sign up for their services.
They'll tell you that they pride themselves on the quality of their service and that they have been in business since 1901 – or similar. (To be fair, we are guilty of that way of doing things too).
What are the problems with "first consultation free" for personal injury claims?
On the one hand, it's too much, too soon.
It's like asking someone to marry you when you are only meeting them for the first time. You don't know if you're going to be happy to work with the person. So why should you have to put yourself out and go to them – to a strange environment – in order to discuss very personal issues with someone you are only meeting for the first time?
In that way, first consultation fee is too great a commitment for you to make at too early a stage.
But, in another way, "first consultation free" is not sufficient.
A single consultation:
may not be enough to find out all about your case and enable the solicitor to reach an informed view on the likely prospects of your claim succeeding.
may not be enough time for you to get answers to all the questions you have, including how your claim will work. (And what are the cost implications for you, if it is going to require more than one consultation?).
A better option is the free case assessment.
It is the means by which you can find out everything you need to know about your case, without concerns about time or cost limits.
If we carry out a case assessment for you, it is free of charge and is without obligation on you to proceed further.
You don't need to travel to meet with us at our office, though you are free to do so if you wish and we recommend that you do. (We think that a face-to-face meeting is an important part of the initial process because it helps you decide whether we are the best fit for you in handling a personal injury claim for you).
The case assessment process will involve as much time as is necessary for us to be able to provide you with a free, preliminary written assessment of your case and its prospects of success.
We will take the necessary time with you to ensure that we get all the relevant information that we need. However many consultations it takes to get the required information – whether via the phone or face-to-face – that is what we will do.
What duties do you have to us after a free case assessment?
At the end of the assessment process, you are not committed to us in any way and you have no obligation to proceed with a claim through us, unless you wish to do so.
You will, however, know where you stand in relation to your potential claim and what you can do about that to move it forward.
If we agree to take on your case, we will discuss with you what is the best funding option for you.
This will include discussion of:
legal expenses insurance (which you may have as an add-on to another insurance policy – for example house buildings or contents insurance), and
The case assessment is free and, if you engage our services, you will not have to pay anything unless your claim is successful.
Indeed, in most cases we deal with for personal injury clients, they do not have to pay us any fees from their compensation if the claim is successful. In those situations, we get paid by fees we can recover from other sources, such as the third party insurers – and you keep 100% of your compensation.
We would emphasise that, if you agree to let us carry out a case assessment for you, you are in no way committing yourself to proceeding with a claim through us should we advise you that have a claim that has reasonable prospects of success. We will keep this as easy and hassle-free for you as possible and it will not commit you to us in any way.
This lack of obligation and commitment in fact rests on both sides.
Why? Because, in making an assessment of your case, we are not yet acting as your solicitors. You have not yet engaged our services in any formal way.
If we complete our assessment of your case and would be willing to take it on (and you are happy with what you have seen of us so far), you can choose to engage us as your solicitors. That choice is completely in your hands.
Only at that stage will we send you a letter of engagement (which we are required to do by Law Society of Scotland rules) in order to formalise the agreement between us – for us to act as your solicitors in relation to your personal injury compensation claim.
How we can help
We hope you now see why First Consultation Free is not good enough for personal injury claims and why a free case assessment is what you need to ensure that you have as complete a picture as possible, as soon as possible, so you can decide on the best way forward with your claim.
Although the font used throughout this article was not Sans Forgetica, we hope you've learned something from this article that you'll remember if you are ever unfortunate enough to have to make a personal injury claim.
Should you think a free case assessement is something which would be helpful to you – and that we would be local, specialist solicitors from your point of view – please send us a Free Online Enquiry.
Let us get started – the sooner, the better – on the process of investigation and analysis of your claim.
Call us on 01343 544077 or send us a Free Online Enquiry.