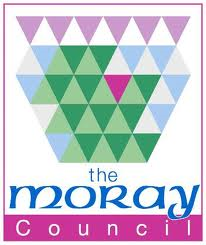 A significant change in the law affecting personal injury claims for accidents at work becomes effective from 01 October 2013.
A review of health and safety legislation over the last two years by the Westminster Government culminates in the enactment of section 69 of the Enterprise and Regulatory Reform Act 2013 ("the 2013 Act"), which is in force from 01 October.
Background to the Enterprise and Regulatory Reform Act 2013
The Government considered that there was too much red tape for businesses trying to comply with their health and safety obligations and this resulted in unnecessary cost. The Government also took the view that the present law was unfair because employers' liability insurers sometimes had to pay out on claims even though the employer they insured had done everything they could to safeguard their employees in the circumstances. There was, for example, such "strict liability" if an employee was injured due to a failure of a piece of work equipment even if it could not have been prevented by better maintenance or inspection systems.
If you have an accident at work on or after 01 October 2013 through no fault of your own, you will have to prove that your employer was negligent if your claim is to be successful. It will no longer be possible to claim compensation solely on the basis that there has been a criminal breach of a health and safety duty, which has caused you to be injured.
A Public Sector / Private Sector Anomaly
There are a number of anomalies in the new regime and one of these creates a distinction in treatment between employees of private employers and employees of public (or, in a broad sense, state) employers.
Section 69 of the 2013 Act makes it the case that breach of a health and safety regulation in itself will not be actionable. It amends section 47(2) of the Health and Safety at Work Act 1974.
The main regulations which assisted injured employees with their claims under the pre-October 2013 law derive from Directives of the European Union. Directives are instructions to governments of EU countries to pass laws to implement the requirements of the Directive.
If a government fails to pass the necessary legislation or passes laws which fall short of proper implementation of the Directive, it can be challenged in the European Court of Justice.
The process of challenge is a slow one and not really a practical option for workers who have been deprived of rights they should have received through a Directive.
Claims Against "Emanations of the State"
The European Court got round this problem by making it possible for employees of "emanations of the state" to bring a claim against their employer based on the provisions of a Directive, even if it has not been implemented by the government.
The type of employer covered is quite wide. It includes bodies which have been given responsibility for providing a public service, where the service is under the control of the state and the body has special powers. Examples are local authorities such as Moray Council, public health bodies such as Grampian Health Board, government departments and police authorities.
The thinking behind this is that a state employer should not be allowed to benefit from the state's failure to comply with European law. Unfortunately, employees in the private sector cannot take advantage of this approach.
So although, on the face of it, Section 69 of the 2013 Act has changed the law, for public sector employees it probably has not made any difference – or, at least, not as much as intended. If your employer can be classed as an emanation of the state, in appropriate circumstances you will be able to claim against your employer for breach of the relevant Directive even though the change brought about by Section 69 prevents you claiming for breach of the domestic UK regulations brought in under the requirements of the Directive.
A number of EU Directives contain strict liability provisions and public sector employees will be able to base employers' liability personal injury claims on breaches of these provisions. Private sector employees, in contrast, will have to rely on common law negligence, making most of these claims more difficult and less certain of success. There will be some claims where your employer being an emanation of the state will be the difference between success and failure.
If you have been injured as the result of an accident at work and would like some advice, get in touch with us for an initial chat.  All enquiries are free of charge and without obligation.  Contact Peter Brash via 01343 544077 or complete an online enquiry form by clicking HERE – even if it is just to request a call-back.