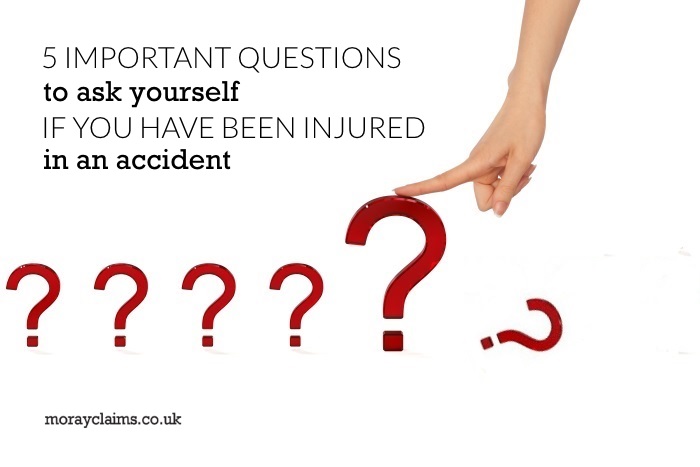 In a 1994 episode of The Simpsons, Apu is sacked from his job at the Kwik-E-Mart.
This is the result of him selling a customer (Homer) meat which has gone off.
Subsequently, Homer feels sorry for Apu, who stays with the Simpson family while he is looking for another job.
They devise a plan to visit the President of Kwik-E-Mart in the Indian Himalayas and ask for Apu's job back. The President allows visitors to ask him a maximum of three questions.
Of course, Apu only needs a single question – "Can I get my job back, please?" – and, of course, Homer messes it up for him.
When they eventually get their audience with the President, high in the mountains, Homer is taken aback by the boss's appearance – a guru with long white hair, sitting cross-legged.
Before Apu can get a word in, Homer asks: "Are you really the head of the Kwik-E-Mart?" (Yes). "Really?" (Yes). "You?" (Yes).
At that, their questioning rights used up, the President asks them to leave and "come again".
Apu gets his job back in the end, by other means, despite the fruitless questions and the wasted journey half way round the world in order to ask them. It's important to know the right questions to ask in any situation and, in this article, we are going to look at five important questions to ask yourself if you have been injured in an accident.
The first question is: "Was the accident someone else's fault?" Secondly: "How seriously have you been injured?" The third question is "How long do you have to make any claim?" Fourth comes "Should you get help to make a claim?" And, lastly, "(If you're going to get help) who should you get?"
1. Was the accident someone else's fault?
Another way of looking at this is by asking whether the accident was entirely your own fault. If it was, you won't be able to make a claim for personal injury.
This can often be quite a difficult question to answer, in practice. So much so, that you would be best to get specialist advice from a solicitor, whatever the circumstances.
Even in "classic" situations where it would probably be entirely your negligence which caused an accident – e.g. running into the back of another vehicle which is travelling in the same direction as you – that's not always the case.
If an accident was only partly your blame (contributory negligence), you will still be able to make a claim.
Many accidents which may appear to a lay person to be "their own fault" are only partially their fault. And many accidents which may appear to be partly your fault, on proper legal analysis, are completely due to the fault of another.
2. How seriously have you been injured?
This is a practical consideration in terms of balancing the hassle against the benefit in making a claim.
As we have discussed elsewhere, it is perfectly possible to make a compensation claim for a minor injury.
You might not want to bother making a claim, though, if you are confident you will make a prompt and full recovery.
If it's not clear how quickly, or if, you are going to make a complete recovery, it would be a good idea to get some advice on your rights and your prospects of claiming successfully, if you did decide to proceed with a claim. It will help you make a decision, before it's too late to do so – which is what we now go on to consider.
3. How much time do you have to make your claim?
If you've applied your mind to this question shortly after an accident, that's good. It means you will have the maximum amount of time available to claim.
Usually, you have three years from the date of an accident within which either to settle your compensation claim by negotiation or raise a court action to keep the claim alive beyond the three year deadline.
In some situations, the three-year period is extended (e.g. for children) and in others it is a lesser period that applies (e.g. 2 years in some aviation and maritime situations).
If you're only reading an article like this many months after your accident, it could be vital to look into the prospects of claiming successfully, as a matter of urgency.
4. Should you get help to make a claim?
Whether you like it or not, you might find people queuing up to help you anyway: your own insurers, the third party insurers, or solicitors appointed by either of them.
These arrangements – and the interests they serve – are murky, to say the least, and we recommend injured people to be vigilant and wary of accepting help from sources where possible conflicts of interests exist.
Dealing direct with the third party insurers – without any representation of your own – can seem easy, tempting and risk-free. The problem is that they do not primarily have your best interests at heart.
The risk of a "bad outcome" (e.g. the under-settlement of your claim) is reduced where your injuries are minor but, in our view, it makes sense to get independent advice, especially when that need not cost you anything.
5. From whom should you get help?
We recommend that you get advice from a local, specialist solicitor.
A local solicitor will have a good level of local knowledge and this will help them to understand the circumstances (and therefore the blame elements) of your accident more quickly than otherwise.
You can tell whether a solicitor specialises in personal injury work from things like their experience and accreditations. Are they accredited as a Specialist in Personal Injury Law by the Law Society of Scotland? Are they a member of any relevant organisations – such as the Motor Accident Solicitors Society or the Association of Personal Injury Lawyers? Do they hold any accreditations from such organisations?
Summary
These are not the only important questions to ask following a personal injury accident but we hope they are a start.
The key from the above is to get independent, specialist advice, as soon as possible. And you won't have to worry about a solicitor limiting you to three questions only.
Even where the answers to particular questions seem "obvious" – and might point you away from making a claim – a trained eye may see it differently. A specialist solicitor might consider that you have a good chance of claiming successfully where you thought you probably had none.
How we can help
We would be glad to answer any questions you have arising from this article or about any aspect of our personal injury claims services, generally.
You can call either of our specialist, accredited solicitors – Marie and Peter – on 01343 544077 or send us a Free Online Enquiry.
All initial enquiries are at no charge and without obligation.
Make A Free Online Enquiry Now
P.S. This article is also the basis of a Podcast on this website, entitled "5 Important Questions to ask if you have been injured in an accident".