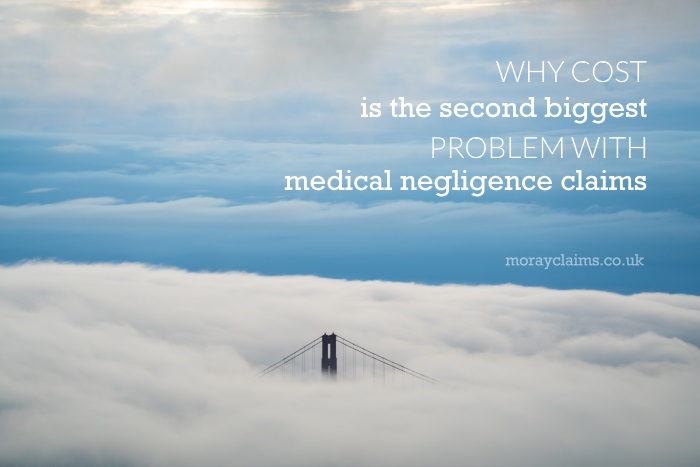 If you are above a certain age, you may remember the following scene.
Seated at a table in a San Francisco diner, Inspector Harry Callahan's first bite of a hotdog is interrupted by the ringing of an alarm in the street outside.
Muttering an oath, Inspector Callahan wipes his mouth and heads out to investigate. Stepping onto the sidewalk, he draws and cocks his .44 Magnum revolver. Its cylinder has 6 chambers, each holding one bullet.
He sees a car draw up outside the bank across the road and, almost simultaneously, a man backs out of the bank, wielding a shotgun which is pointed into the premises.
A bank robbery is in its final stages.
Callahan warns the man with the shotgun to "halt" but the robber's response is to spin and fire in Callahan's general direction. Callahan downs the robber with a single shot.
There are two men in the front of the getaway car. A third runs out of the bank and dives headlong into the vehicle through the open rear passenger window. The car screeches into motion, heading towards Callahan, who stalls its progress by shooting the driver and front seat passenger.
Now out of control, the car careers into a fire hydrant and ends up on its side. The rear seat passenger manages to extricate himself from the wreck but Callahan takes him out too.
In the melee, it's hard to tell how many shots Callahan has fired.
Still finishing his mouthful of hotdog, amidst the chaos and the arc of water from the exposed hydrant, Callahan calmly crosses the road to the bank. Members of the public remain cowered behind whatever cover they can find.
The first robber is lying in the entrance to the bank, apparently wounded in the right shoulder. The camera focuses on the shotgun on the sidewalk beside him – not in his grasp but within reach.
Inspector "Dirty" Harry Callahan of the San Francisco Police Department then delivers one of the more famous monologues in cinema history.
He's reading the robber's thoughts: did Harry fire 6 or only 5 shots? Does the robber "feel lucky" enough to chance making a grab for the shotgun, calculating that the policeman's weapon is now empty?
In fact, the robber's courage fails him and our hero secures the shotgun. There's still a further twist to come in that scene from "Dirty Harry" (1971) and the "Do you feel lucky?" line returns at the climax of the film.
The point, for present purposes, is that the robber had to carry out a sort of cost/benefit analysis.
With escape unlikely, his possible benefit was avenging the deaths of the rest of his gang. But, as Clint Eastwood's character explained, with the .44 Magnum being, according to him, "the most powerful handgun in the world" the potential cost of miscalculation for the robber would be that it "would blow your head clean off".
The robber knew that many shots had been fired in the skirmish but he was in no position to tell whether Callahan had reached his maximum of 6 (he had, in fact, but that's part of the twist). The robber could not properly assess the risks.
Another type of scenario where inability to assess risk prevents you carrying out a proper cost/benefit analysis is in relation to medical negligence claims.
In medical negligence, the equivalent of "lack of knowledge of number of bullets fired" is "lack of medical qualifications which enable you to tell whether there has been possible medical negligence". You need an expert report to deal with the test for medical negligence. It will cost money. How do you know whether it is worth spending the money?
In a separate article, we have discussed what we consider to be the biggest problem with medical negligence claims. This is the problem caused by the high test for negligence and the need to get a report from a medical expert to determine whether there was negligence or not.
The second biggest problem follows on from this need to get a report. As we have noted, it costs money to get a report. The "second biggest" problem with medical negligence claims is that of cost.
In this article, we will consider the cost problem with medical negligence claims. Firstly: Why is cost such a problem? Secondly, how much cost are we are talking about? And thirdly and finally, what can be done to get round the problem of cost?
What is so problematic about cost?
The greatest difficulty is that, if you are going to have to spend money on a medical expert report, you want to know that it will be money well spent. Will it be worth your while?
As discussed in the "biggest problem" article, it's generally only by getting the expert report that you will find out if you have the basis of a claim. Your solicitor can't tell you, without the report. You don't know if it will be worth your while.
You have to take a shot in the dark, effectively. You have to gamble on whether the expert's report will find a basis for a claim.
How much is the cost we are talking about?
It's not just the cost of the expert. In broader terms, it costs money to get all the necessary medical records together, which is the starting point in any investigation of prospects of success of a claim. In straightforward cases, there will just be records from perhaps a GP and one hospital. If it is more complex, there could be a number of different hospitals involved.
A more significant cost problem can arise where the first expert instructed says, for whatever reason, that you need a second back-up opinion. This could be because the medical issue straddles more than one field of medicine; or it could because the conduct of more than one medical person is under scrutiny and they are of different specialisms.
In Scotland, any medical expert who is instructed has to assess the question of negligence by reference to the test set out in the 1950s case of Hunter –v- Hanley – that no reasonably competent doctor acting carefully would have done or would have failed to do what the doctor in question did or failed to do in the circumstances.
You generally have to identify an expert who is similarly qualified and experienced to the doctor whose conduct is in question. This can be time-consuming and difficult. It will not be possible to someone as an expert who works in the same health board region as the doctor under scrutiny (they will not be allowed to accept instructions).
On average, the cost of recovering medical records will be about £100 – £150. The cost of instructing the expert, however, is much more variable. Here are some examples of costs we have incurred in obtaining Hunter –v- Hanley reports:
Report from an orthopaedic trauma specialist on whether there was a negligent delay in diagnosing a neck fracture sustained as a result of a road traffic accident – £900.
Report from a dental surgeon on whether there was a negligent failure to remove the roots of a tooth during a surgical extraction, which led to serious infection and the need for hospital admission and surgery – £500.
Consultant Hepatobiliary and Pancreatic Surgeon's report on whether a gall bladder removal operation had been carried out negligently – £2,160.
A report from a consultant breast surgeon on whether a female patient's medical history disclosed a negligent failure by medical professionals to refer the patient for gene testing relative to possible breast cancer (which, in fact, developed) – £2,750.
These examples show how widely the cost of an expert report can vary and how significant the cost can be.
Most experts will be willing to give a firm estimate of costs before proceeding with a report so that the level of fee charged does not come out of the blue.
How can you get round the problem of cost?
The amounts mentioned above would make anyone think twice about instructing a medical expert for a report – especially when there is no guarantee that the report will be favourable to the chances of your medical negligence claim succeeding.
In some cases, it will be possible to cover the costs by means of legal aid (if you are financially eligible). Another possibility is Legal Expenses Insurance, which you may have as an add-on to house contents or buildings insurance.
Some sort of cost/benefit analysis is necessary. The more serious the consequences of the alleged medical negligence, the higher the potential value of the claim. It can seem more justifiable to incur the cost of a report at £2,500 if the claim might be worth £100,000 than, say, if the likely value is under £10,000.
Summary
Cost is such a problem with medical expert reports in medical negligence claims because you have no real idea whether your investment in the expert's fees will pay off. In financial cost terms, it can sometimes feel as much of an incalculable risk as the bank robber would have had to take to defy Dirty Harry's revolver.
The cost of a report will vary a lot. A range of £500 to £3,000 is normal. Few reports cost under £750 – £1,000.
You can mitigate (and maybe eliminate) the problem of cost if you are eligible for legal aid or have some form of "Before the Event" Insurance in place.
How we can help
If you have any questions arising from this article, please feel free to contact us for clarification. You can contact Peter or Marie at Moray Claims / Grigor & Young on 01343 544077 or you can send us a Free Online Enquiry via this website. All initial enquiries are at no charge and without obligation.
This is a complex area, in many ways, and it's likely that our above explanation assumes too much knowledge or does not go far enough in some respects. We're keen to provide as much useful information as we can, so please do ask us if anything is not clear.
Links you might like
Image credit: Golden Gate Bridge, San Francisco by Robert McLay via Unsplash.com