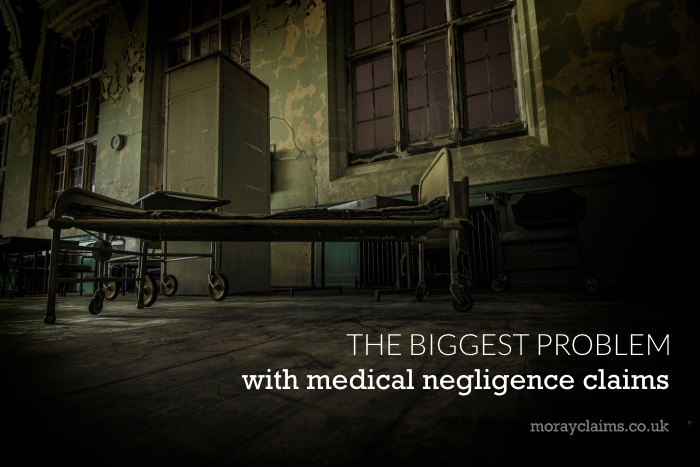 If you consult a solicitor about a possible personal injury claim, you will have a lot of questions.
Common examples would be:
But the most important question of all is probably: do I have a claim at all?
Lawyers will decide the answer to that on the basis of whether reasonable prospects of success exist. It usually boils down to whether your claim has a better than 50/50 chance of succeeding.
So, if the most important question is "Do you think I have a claim?", your solicitor will be keen to reach a view on that issue as quickly as possible.
In many situations, your solicitor can reach a provisional view on your prospects of success immediately.
They can often give you advice on your chances, just on the initial information you give them.
If you've been injured in a road traffic accident where another vehicle ran into the back of yours, it was probably their fault.
You were on the main road and the other vehicle pulled out of a side road into your path so that you could not avoid a collision? – Again, probably the other party's fault.
In each of these examples, if you had taken the other driver's role, the accident was probably your own fault and you will not be able to claim for personal injury.
Where your accident happened at work:
if you hurt your back lifting a weight which is in excess of your own body weight, without assistance, there is probably a strong basis for a manual handling claim, just based on the weight alone.
if you cut your hand because you were not provided with any safety gloves while doing a job where you were likely to come in contact with sharp objects, there would appear to be a lack of provision of personal protective equipment by your employer – pointing to breach of duty on their part.
It is possible for your solicitor to assess your chances of claiming successfully in these situations because we all have an understanding of how vehicles are supposed to behave on the road, the physical risks associated with lifting very heavy weights and the cutting properties of sharp objects.
In the examples discussed above, we could say that what we have is "ordinary" breach of duty or negligence.
The biggest problem with medical negligence claims is that they are not based on "ordinary" negligence.
They are based on professional negligence, which is different.
Professionals – such as doctors, surveyors, architects and solicitors – by virtue of their training, are meant to possess skills which ordinary members of the public do not have.
What is the test for professional negligence in a medical context?
When dealing with the conduct of a doctor, it is that "no reasonably competent doctor acting carefully would have done or would have failed to do what the doctor in question did or failed to do in the circumstances".
You may be alleging that a doctor failed to diagnose your medical condition "in time", with the result that you have suffered a more serious illness or more significant consequences than if you had been diagnosed at the proper time. Your allegation of negligence might be about the treatment you received (or did not receive).
Your solicitor is (probably) not also a doctor.
No matter how apparently defective your diagnosis or treatment has been, your solicitor cannot advise at the outset whether your potential claim has a good, bad or indifferent chance of success. It is probably the number one question you have when you go to the solicitor in the first place and they cannot answer it.
The best your solicitor can do is say: "I do not know the answer but I know how to find out".
In cases of professional negligence, including medical negligence, the way to find out whether there is a basis for a claim is to get an opinion from a suitably qualified expert. Usually, this will be someone who is the same type of medical practitioner as you are seeking to criticise. So, if you are alleging a failure to diagnose a suspected subarachnoid haemorrhage (a bleed on the brain), you might need help from a neurologist.
The chosen expert would generally need to see all the relevant medical records and have an idea of your version of the events surrounding the alleged failure by the doctor.
(It is worth bearing in mind that, even in situations of "ordinary" negligence, it is sometimes necessary to have a liability expert. The case of Kennedy –v- Cordia would be an example of that).
It may seem absurd that you could go to a solicitor with a legal question and they cannot give you an answer to it.
Even more so, if their response is that they need the advice of a doctor to help them answer this legal question. In this situation, however, the legal question of whether there is liability for your losses requires medical opinion to provide an answer.
In some ways, it is as understandable as going to your GP with a medical problem and finding that they are not sure what exactly is wrong. They may refer you to a consultant or other specialist in order to get a definitive view. That is kind of what is happening – referral to a "higher expert" – in a case of potential medical negligence.
Summary
Your priority is to find out from your solicitor whether or not it is likely to be worthwhile proceeding with a claim for medical negligence.
Because medical negligence is professional negligence and not "ordinary" negligence, it would be dangerous for your solicitor to give you an opinion on the prospects of success. That assessment will require an independent medical opinion.
The need for an independent medical person to provide a report on the test for medical negligence, in the circumstances, leads to other complicating factors and what you might call "the second-biggest problem with medical negligence claims" (cost). The problem of cost is the subject of a separate article on this website.
How we can help
If you have any questions about the contents of this article, please feel free to get in touch with us. We have the means and resources to identify suitable expert witnesses who can provide the necessary opinion on whether reasonable grounds for a claim in medical negligence exist.
You can contact one of our solicitors – Marie or Peter – on 01343 544077 or you can send us a Free Online Enquiry.
Links you might like
The following articles on this website also deal with aspects of medical and clinical negligence claims:
Image credit: Jon Butterworth via Unsplash.com