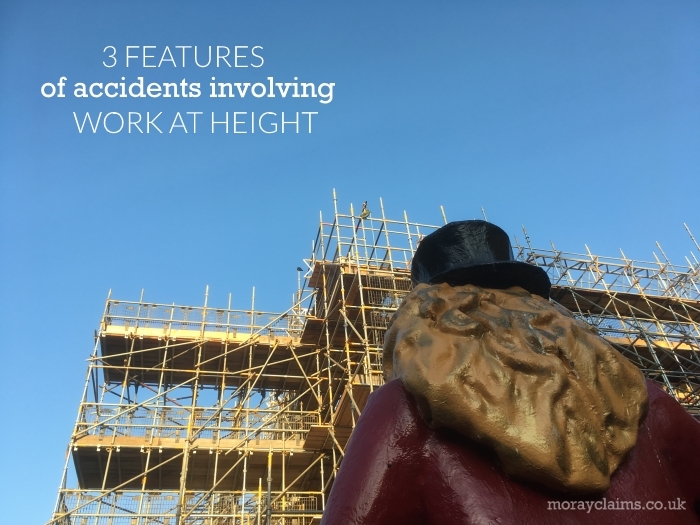 Sunday, 26 August 2018 marked the 90th anniversary of the "snail in the ginger beer bottle" incident.
While enjoying a drink with a friend in the Wellmeadow Café in Paisley, May Donoghue found an unwelcome addition to the contents of her bottled drink in the form of a decomposing snail.
The injury she suffered when she drank the unpleasant mixture gave rise to the case of Donoghue –v- Stevenson, one of the most famous personal injury cases of all time.
Though you would more readily link cheese with a mouse than ginger beer with a snail, it was ironic that a dead animal should again feature in a personal injury scenario reported so close to Donoghue –v- Stevenson's 90th anniversary.
On 22 August 2018, Kirkwall Sheriff Court dealt with a criminal prosecution arising out of an accident in a cheese factory in Orkney. A dead mouse caused an employee to have to work at a height from which he (the employee) fell and suffered injury.
In this article, we will look at three aspects of work at height.
Firstly, we'll consider what is work at height. Secondly, we'll discuss how prevalent accidents are involving work at height. Finally, we'll have a look at what is probably the primary duty on employers from a work at height perspective – the breach of which gives rise to the highest proportion of work at height-related personal injury claims.
What is work at height?
It's governed by the Work at Height Regulations 2005.
"Work at height" means a workplace – or an access to or exit from a working place – from which a personal could fall a distance liable to cause personal injury
Counter-intuitively, "work at height" can include a place which is at or below ground level.
How common are work at height accidents?
Health and Safety Executive (HSE) figures for 2010/11 show that 20 employees died and 3,957 suffered major injury in Britain after work-related falls from height during that period.
We'll go on to consider a recent (2018) case example, below. After the criminal prosecution in that case, an HSE spokesman pointed out that the risks associated with working at height are well known. Falls from height remain one of the most common causes of work-related fatalities in the UK.
What is the most important duty on an employer regarding work at height?
Apart from employers trying to avoid the need for work at height, if possible, this is probably the most important duty:
Under regulation 4 of the 2005 regulations, every employer must ensure that work at height is –
properly planned;
appropriately supervised; and
carried out in a manner which is safe, so far as is reasonably practicable.
So, for example, the risks of working on or near fragile surfaces should be properly assessed and managed.
Employers must even assess and control risks created by non-routine tasks. Planning of work includes planning for emergencies and rescue.
Example: The case of the mouse in the loft.
This provides an example of the sort of accident which could give rise to an employers' liability claim for personal injury compensation.
An employee of the Kirkwall-based cheese-making company, on an instruction from his boss, had entered an unfloored loft area to retrieve a dead mouse.
He did this by crawling along ceiling battens.
Unfortunately, he then placed his foot on a fragile board which gave way. As a result, he fell through the ceiling and landed on the floor of the factory's reception area about 2.5 metres below.
His injuries were not specified in reports but were described as "serious".
The employer company pleaded guilty to a breach of Regulation 4 of the Work at Height Regulations 2005, set out above.
The court imposed a fine of £8,000.
The investigation by HSE which gave rise to the prosecution established that mouse-related issues were not usually the responsibility of employees. If vermin control measures were required, the company generally brought in outside contractors.
As a result, work at height was not common practice within the business and the employer had not carried out any risk assessments or implemented any control measures to minimise the risks to anyone who had to go into the loft space.
Summary
"Work at height" duties generally come into play for employers if an employee is at any location from which a fall would be liable to cause personal injury.
The risks associated with falls from height are well known. Falls from height are a common cause of fatalities in the workplace.
Employers have a duty to ensure that work at height is properly planned and supervised, and carried out safely.
How we can help
In this article, we have considered three aspects of accidents involving work at height.
Should you have any questions arising from this article, please contact us. We'll be happy to clarify anything for you.
If you've had an accident at work involving a fall from height, we advise you to get legal advice as soon as possible so you know what rights – and prospects – you may have to claim for personal injury compensation.
It's best to get advice as soon as possible, even if you then prefer to wait to make a decision as to whether or not to claim.
You can contact us on 01343 544077 or you can send us a Free Online Enquiry.
Make A Free Online Enquiry Now
Links you might like
Working from a ladder is usually "work at height". The following articles deal with aspects of ladder health and safety, and accidents involving ladders: